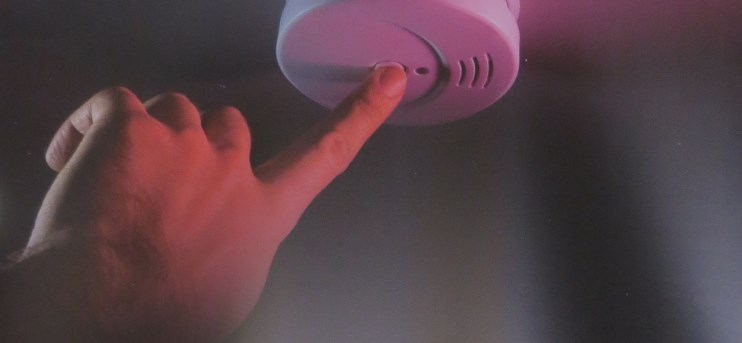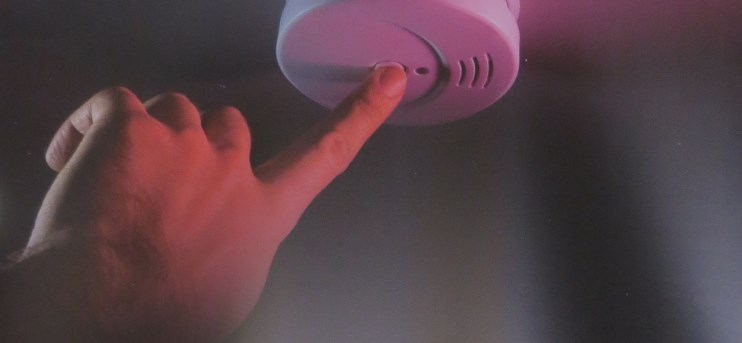 Smoke Alarms - It's the Law!
Every home in Ontario must have a working smoke alarm on every storey (including the basement) and outside of all sleeping areas.
A working smoke alarm will detect smoke and sound an alarm to alert you, giving you precious time to escape. Maintain your smoke alarms regularly, and test them at least once per month. We recommend that when you change your clocks each spring and fall that you change your batteries as well. Smoke alarms do not last forever. They need to be replaced every 7-10 years, or when they are not operational. They should be treated as hazardous waste. Please keep the manual that comes with your new detectors, record the date you purchased the units directly on the manual for easy future reference, and to have the manufacturer's number on hand should you have any issues/questions.
Additional information on smoke alarm installation and maintenance is available here.
Did you know that our Smoke Alarm Program includes assisting Cobourg's seniors with replacing the batteries in their smoke alarms and/or installing their new battery operated smoke alarms? Just give us a call and we will be pleased to help you! Unfortunately, we cannot assist with the replacement of hard-wired detectors. Please contact your landlord, building manager or a qualified electrician for those.
Failure to comply with the Ontario Fire Code's smoke alarm requirements could result in a ticket for $360, a fine up to $50,000 for individuals or $100,000 for corporations.

For a handout on smoke alarms in your RV, trailer, or mobile home, click here.
Smoke Alarm Requirements for New Construction
If you are either building a new home or renovating a new home under a building permit, you should be made aware of the smoke alarm related amendment in the 2014 edition of The Ontario Building Code (O.Reg. 332/12).
As of January 1, 2015, all smoke alarms must now be equipped with a visual signaling component that meets NFPA 72 - "National Fire Alarm and Signaling Code".
Under the Ontario Building Code, smoke alarms are required:
in each sleeping room
between the sleeping rooms and on every storey
smoke alarms must also be installed in hallways that serve a sleeping room.
CO Alarms
Carbon monoxide (CO) is known as the silent killer because it is an invisible, odourless and tasteless gas that can be deadly. As of October 14, 2014, it became law that all homes with fuel burning appliances and/or devices be equipped with CO alarms.
Information about installing and maintaining your CO alarms, courtesy of the Office of the Fire Marshal.
For a handout on CO alarms in your RV, trailer, or mobile home, click here.
Develop a Home Escape Plan
Make sure everyone knows what to do if the smoke alarm sounds. Select a safe "meeting place" outside. Always have 2 means of escape. Keep elderly/infirm family members in mind. Practice your escape at least twice a year to allow for seasonal issues that may become apparent.
This form can help you plan your escape.