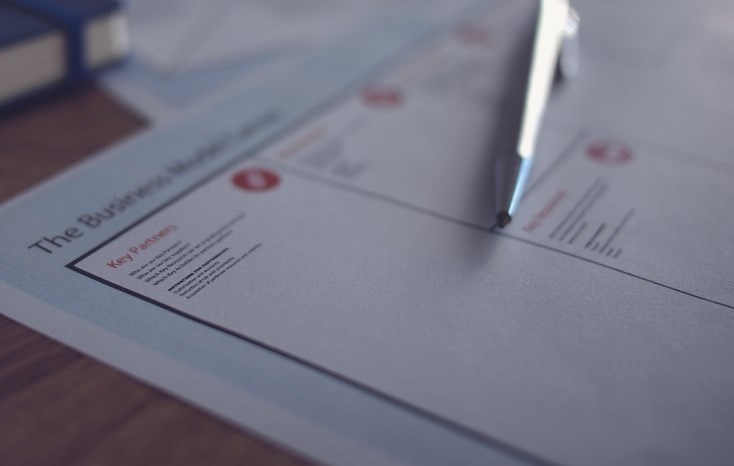 /The Town of Cobourg uses a formal process for purchases over $50,000.00, which is regulated by the Purchasing Policy By-law (and amending by-law No. By-law 094-2014 for accessibility standards).
Current Tender Bids
CO-20-02 PWD MATHEW STREET RECONTRUCTION
Closing: February 25, 2020
CO-19-29 DPW TERRY FOX SWM POND CLEANOUT
Closing: March 3, 2020
Submitting a Bid
All submitted tender bids must be sealed with the appropriate Tender Bid Label securely attached to the outside of the bid package.
The office of the Municipal Clerk receives bid submissions (noting the date and time it was received) and keeps the documents secured and sealed until the official tender bid opening. The number of bids received and the names of bidders is confidential until after the opening.
Current Requests For Proposals
CO-20-04 LEGS RFP EXECUTIVE SEARCH FIRM CAO RECRUITMENT
Closing: February 28, 2020
CO-20-01 CSD RFP FOOD AND BEVERAGE CONCESSION VICTORIA PARK
Closing: March 10, 2020
CO-20-06 CONSULTING SERVICES FOR THE EAST PIER REVITALIZATION
Closing: March 10, 2020
Bid Documents can be downloaded from binddingo.com
Current Requests For Quotation
There are currently no Requests for Quotation posted.
Current Expressions of Interest
There are currently no Expressions of Interest posted.
Purpose
The Town of Cobourg uses this formal competitive Tender Bid Process:
To ensure openness, fairness, accountability and transparency in the procurement process while protecting the financial best interests of the Town;
To obtain the best value for the Town when procuring Goods and Services, and Construction considering the total cost, quality, service, availability, and other matters relevant to the Town;
To avoid conflicts between the interests of the Town and those of the Town's employees and members of Council;
To minimize risk to the Town.
Bids and Tenders Results
Please note these are unofficial results that detail the opening forms. Results will be made official at upcoming Council Meetings after submissions are reviewed.
To view "opening forms" and results please select appropriate link:
2020 Tender Results
2019 Tender Results
CO-19-02 DPW MIDTOWN CREEK FLOOD REDUCTION POND AND KERR STREET EXTENSION, Closing: April 9, 2019
CO-19-04 PRK VICTORIA PARK ELECTRICAL UPGRADE, Closing: February 12, 2019
CO-19-05 ENG BENCH & TRANSIT SHELTER ADVERTISING
CO-19-06 DPW ELGIN STREET MULTI-USE PATH, Closing: February 19, 2019
CO-19-07 VICTORIA PARK JANITORIAL SERVICES, Closing: May 7, 2019
CO-19-08 ENG PUBLIC TRANSIT SERVICE AND WHEELS SERVICE, Closing: April 30, 2019
CO-19-09 DPW BUILDING 7 JANITORIAL SERVICES, Closing: April 9, 2019
CO-19-13 DPW STREET LIGHT MAINTENANCE CONTRACT, Closing: May 14, 2019
CO-19-14 DPW STREET LIGHT POLE REPLACEMENT PROGRAM, Closing: May 14, 2019
CO-19-15 DPW PAVEMENT MARKINGS, Closing: May 14, 2019
CO-19-17 MNT VICTORIA HALL SANDSTONE RESTORATION, Closing: September 3, 2019
CO-19-19 PLN AFFORDABLE & RENTAL HOUSING COMMUNITY IMPROVEMENT PLAN (CIR), Closing: August 13, 2019
CO-19-20 ITS VOIP PHONE SYSTEM, Closing October 22, 2019
CO-19-22 PWD 3 CUBIC YARD 4 WHEEL DRIVE ARTICULATED LOADER, Closing: October 8, 2019
CO-19-23 ENV REMOVAL TRANSPORTATION AND LAND APPLICATION OF BIOSOLIDS AGREEMENT, Closing: December 17, 2019
CO-19-26 DPW 2020 ROAD RESURFACING AND WATER POLLUTION CONTROL PLANT PARKING LOT EXPANSION, Closing November 7, 2019
CO-19-28 DPW KERR STREET AND MIDTOWN CREEK FLOOD REDUCTION POND, Closing January 28, 2020
CO-19-30 ITS INFORMATION TECHNOLOGY STRATEGIC PLAN, Closing January 21, 2020
2018 Tender Results
CO-18-01 ED VENTURE 13 FURNITURE February 13 2018
CO-18-02 PRK FLOATING PLAYGROUND VICTORIA PARK BEACH February 22, 2018
C0-18-03 PW DUMP TRUCK CAB CHASSIS March 6, 2018
CO-18-04 PRK SERVICE TRUCK CRANE AND HOOK LIFT February 22, 2018
CO-18-05 PW DUMP BOX WITH ATTACHMENT March 6, 2018
C0-18-06 PW MIDTWON CREEK & KERR STREET - TREE CLEARING March 6, 2018
CO-18-07 PRK 1 TON WORK TRUCK, April 10, 2018
CO-18-08 PRK DIESEL TRACTOR, April 10, 2018
CO-18-10 RC CULTURAL MASTER PLAN, April 24, 2018
CO-18-11 SM BUILDING ENVELOPE REPAIRS, PHASE II, 213 SECOND STREET, June 14, 2018
CO-18-12 ES RAW SEWAGE PUMP INSTALLATION & INTEGRATION (PLANT 2), June 12, 2018
CO-18-13 PW 2018 ROAD AND FIRE HALL RESURFACING, July 10, 2018
CO-18-15 PW 2018 COMBINATION SEWER CLEANER WITH HYDRO-EXCAVATION AND STREET FLUSHING CAPABILITIES, August 14, 2018
CO-18-16 PW 2018 SLIDE IN SALT SAND SPREADER, September 4, 2018
CO-18-17 ENG TRANSIT BUS SHELTER MAINTENANCE, October 16, 2018
2017 Tender Results
19 December 2017 Open Tender Form Results for Tender Bid # CO-17-14-ENG
29 November 2017 Open Tender Form Results for Tender Bid # CO-17-20-CAO
31 October 2017 Open Tender Form Results for Tender Bid # CO-17-19-RC
24 October 2017 Open Tender Form Results for Tender Bid # Co-17-17-PW
03 October 2017 Open Tender Form Results for Tender Bid # C0-17-18 PW
15 August 2017 Open Tender Form Results for Tender Bid # CO-17-16 PW
15 August 2017 Open Tender Form Results for Tender Bid # CO-17-15 PW
15 August 2017 Open Tender Form Results for Tender Bid # CO-17-13 PW
06 July 2017 Open Tender Form Results for Tender Bid # CO-17-10 PW
27 June 2017 Open Tender Form Results for Tender Bid # CO-17-11 PW
15 June 2017 Open Tender Form Results for Tender Bid # CO-17-09 PK
16 May 2017 Open Tender Form Results for Tender Bid # CO-17-08 ES
25 April 2017 Open Tender Form Results for Tender Bid # CO-17-07 ES
13 April 2017 Open Tender Form Results for Tender Bid # CO-17-05 PRK
4 April 2017 Open Tender Form Results for Tender Bid # CO-17-03
28 March 2017 Opening Form Results for Tender Bid # CO-17-06 SM
28 March 2017 Opening Form Results for Tender Bid # CO-17-04 MAR
14 March 2017 Opening Form Results for Tender Bid # CO-17-02
7 March 2017 Opening Form Results for Tender Bid # CO-17-01
24 January 2017 Opening Form Results for Tender Bid # CO-16-24