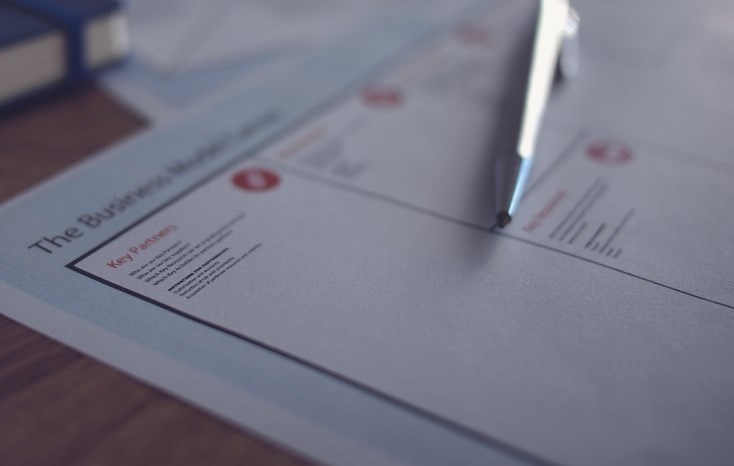 The Town of Cobourg uses a formal process for purchases over $50,000.00, which is regulated by the Purchasing Policy By-law (and amending by-law No. By-law 094-2014 for accessibility standards).
Current Tender Bids
Contract No. Co-17-14 ENG: Request for Proposal - Details and Specifications for Supply, Delivery and Installation of Specialized Transit Scheduling Software Solution
Deadline: December 19, 2017 at 2 p.m. EST
Note: Please go to Biddingo to view the full bid. Please note this is an extension of the November 28, 2017 Opening date as only one Tender Bid was received. As per Section 14.1 of the Purchasing Policy, "the deadline for submission of tenders will be automatically extended for two additional weeks...".
View the Tender Ad


Please be advised that The Town of Cobourg advertises Public Works tenders on the Biddingo website. All other department tenders are advertised below.
Submitting a Bid
All submitted tender bids must be sealed with the appropriate Tender Bid Label securely attached to the outside of the bid package.
The office of the Municipal Clerk receives bid submissions (noting the date and time it was received) and keeps the documents secured and sealed until the official tender bid opening. The number of bids received and the names of bidders is confidential until after the opening.
Current Requests For Proposals
There are currently no Requests for Quotations posted.
Current Requests For Quotation
There are currently no Requests for Quotations posted.
Current Expressions of Interest
There are currently no Expressions of Interest posted.
Purpose
The Town of Cobourg uses this formal competitive Tender Bid Process:
To ensure openness, fairness, accountability and transparency in the procurement process while protecting the financial best interests of the Town;
To obtain the best value for the Town when procuring Goods and Services, and Construction considering the total cost, quality, service, availability, and other matters relevant to the Town;
To avoid conflicts between the interests of the Town and those of the Town's employees and members of Council;
To minimize risk to the Town.
Bids and Tenders Results
To view "opening forms" and results please select appropriate link:
19 December 2017 Open Tender Form Results for Tender Bid # CO-17-14-ENG
29 November 2017 Open Tender Form Results for Tender Bid # CO-17-20-CAO
31 October 2017 Open Tender Form Results for Tender Bid # CO-17-19-RC
24 October 2017 Open Tender Form Results for Tender Bid # Co-17-17-PW
03 October 2017 Open Tender Form Results for Tender Bid # C0-17-18 PW
15 August 2017 Open Tender Form Results for Tender Bid # CO-17-16 PW
15 August 2017 Open Tender Form Results for Tender Bid # CO-17-15 PW
15 August 2017 Open Tender Form Results for Tender Bid # CO-17-13 PW
06 July 2017 Open Tender Form Results for Tender Bid # CO-17-10 PW
27 June 2017 Open Tender Form Results for Tender Bid # CO-17-11 PW
15 June 2017 Open Tender Form Results for Tender Bid # CO-17-09 PK
16 May 2017 Open Tender Form Results for Tender Bid # CO-17-08 ES
25 April 2017 Open Tender Form Results for Tender Bid # CO-17-07 ES
13 April 2017 Open Tender Form Results for Tender Bid # CO-17-05 PRK
4 April 2017 Open Tender Form Results for Tender Bid # CO-17-03
28 March 2017 Opening Form Results for Tender Bid # CO-17-06 SM
28 March 2017 Opening Form Results for Tender Bid # CO-17-04 MAR
14 March 2017 Opening Form Results for Tender Bid # CO-17-02
7 March 2017 Opening Form Results for Tender Bid # CO-17-01
24 January 2017 Opening Form Results for Tender Bid # CO-16-24
20 December 2016 Opening Form Results for Tender Bid # CO-16-22
20 December 2016 Opening Form Results for Tender Bid # CO-16-21
13 December 2016 Opening Form Results for Tender Bid # CO-16-18
29 November 2016 Opening Form Results for Tender Bid # CO-16-16
18 October 2016 Opening Form Results for Tender Bid # CO-16-15
18 October 2016 Opening Form Results for Tender Bid # CO-16-12
13 September 2016 Opening Form Results for Tender Bid # C0-16-14
30 August 2016 Opening Form Results for Tender Bid # CO-16-11