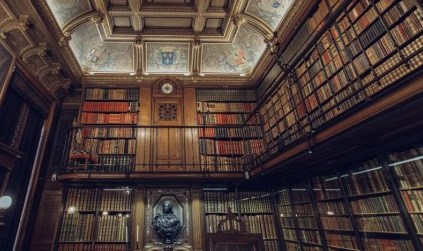 Cobourg Public Library Board application form
Meetings
The Board meets on the third Wednesday of every month at 7:00 pm in the Rotary Room, Cobourg Public Library.
Contact the committee Secretary: trobinson@cobourg.library.on.ca
Agendas and Minutes
View the Board's agendas and minutes
Purpose
Public Libraries Act R.S.O. 1990, Chapter P.44 states that the Council of a municipality may by by-law establish a public library. A public library shall be under the management and control of a board, which is a corporation known as the Town of Cobourg Public Library Board.
Mandate
Libraries are key municipal partners and the Cobourg Public Library and, as such,
contribute directly to the economic productivity of the community by helping residents find jobs, providing information and programs on being a successful entrepreneur; and by providing in-house wireless access to individuals operating online businesses;
provide services and programs to children, adults, and seniors that may not be available elsewhere or, if available, would be too expensive for many residents;
provide extensive child literacy programs;
collect and maintains a Local History Collection which is of value to genealogists, historians and those attempting to preserve the architectural, social and cultural heritage of the community;
support life- long learning endeavors;
promote the well-being of individuals and assists them to become more productive in their jobs and in their personal lives;
provide free access to the Internet and to MS-Office software on public computers;
contribute directly to the success of local social service agencies, literacy groups, home schoolers writers and others; and
provide individuals with customized information services tailored to their unique needs.