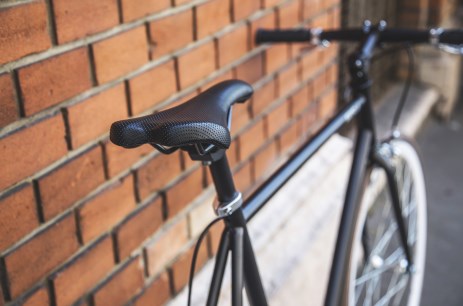 Active Transportation Week
Cobourg Municipal Council declared June 4-10, 2016 as "Active Transportation Week" in the Town of Cobourg.
Below are pictures from the Mayors ride to school...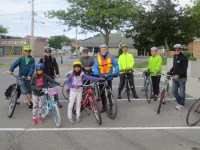 Active Transportation
Active Transportation refers to any form of human-powered transportation. There are many ways to engage in active transportation, whether it is walking to the bus stop or cycling to work/school.
Active transportation includes many active modes and methods of travel such as:
Walking/jogging/running;
Cycling;
In-line skating;
Non-mechanized wheel chairing; and
Snowshoeing/skiing.
Benefits of active transportation:
Health;
Social;
Transportation (reducing road congestion);
Environmental; and
Economic (saves money on gas and parking)
Promoting active transportation in Cobourg
Cycling
Share Lane Markings, or "Sharrows" are road markings used to indicate a shared environment for bicycles and motor vehicles. The pavement marking includes a bicycle symbol and two whit chevrons.
Bike Safety Resources:
Map of Sharrows/Share the Road/Bike Lanes/Waterfront Trail in the Town of Cobourg
Bike Safety Videos:
Trails
The Town of Cobourg has many walking trails within the Town of Cobourg
Walk Cobourg
Encouraging people of all ages to enjoy life, get out, be active and feel great!
New projects in Cobourg
BEFORE AND AFTER BIKE/WALKING TRAIL - MCARTHUR/BROOK ROAD N
Before... After...