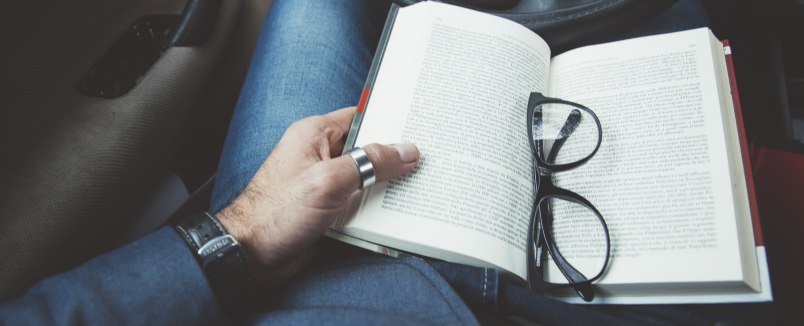 The Library needs your support.
Your donations ensure our Library continues to revitalize our collection, and offer the very best resources and services.
You can make a donation now by clicking below:
These are some other ways you can help our Library succeed:
A Donation - A cheque made out to the Cobourg Public Library. A tax receipt will be issued for any donation of $20 and above.
Honour with Books - You can honour a friend or family member by making a gift in their name to the Library. We will notify them of your generosity, and you will receive a tax receipt.
A Bequest - Make a provision in your will bequeathing a portion of your estate to the Planned Giving Program. Contact our CEO for more details by phone 905-372-9271 ext. 6200 or by email
Gifts of Life Insurance - Contribute by means of life insurance, naming the Cobourg Public Library as beneficiary. A substantial gift may be made in return for modest payments throughout your lifetime.
Donation of Items to the Library
Thank you for thinking about donating your materials to our Library.
Yes, we do accept donated books, talking books movies, music and games, but with the following parameters:
Up to three (3) boxes at one time

please remove items from the box and place into slot of wooden donation box

Items must be in good condition
Non-fiction printed within the last 10 years
"The donation of books and other items are accepted with the understanding that they may be used or disposed of at the Library's discretion. The costs of processing and availability of shelf space are also factors in determining the use made of donations. The Library reserves the right to refuse the donation of materials." (An excerpt from the Collection Development Policy of the Cobourg Public Library)
Donations may be added to our collection, included in our book sale to raise money for new materials, or placed on our Free Cart.
Benefactors
We would like to say thank you to all our benefactors. The people and organizations listed below have generously supported our organization this past year.
Individual and Family Donors
Thank you to all those listed below for their donation to our Library in the past year:
2017 Individual and Family Donors

| | | |
| --- | --- | --- |
| Alan Tonna | Derrick Cunningham | Madison MacDonald |
| Alasdair Gillespie | Dorothy Gain | Marc Mercier |
| Allan Simpson | Edward Cunnington | Miriam & Peter Kurita |
| Ann Stokes | Elizabeth Montague | Mario Pareja |
| Bernard Conway | Estate of Alma Clack | Mary Edwards |
| Bill Campbell | Glenn McGlashon | Mary Louise Adams |
| Bill Spencer | Jack Mavrives | May and Terry |
| Bob Perkins | Jay Robinson | Melanie Chatten |
| Broomfield Family Picnic | Joan Bryson | Pat Lewis |
| Carin Keeling | Joan Ferguson | Rhonda Perry |
| Carlee Fraser | Jocelyn Gard | Susan Beer |
| Carolyn Farrell | Jody Peppar | Susan Stephen |
| Cathy Witlox | Joyce Lillian Etcher | Teresa Behan |
| Charlotte Cockerill | Judson McSweeney | Tom Hall |
| Chris Graham | Karen Larochelle | V. Jean Wilson |
| Chris Urquhart | L.A. Chown | Vivian Foster |
| Dave Singh | Linda J. Laliberte | Wendy Elinsky |
| David Storms | Lorna Dugger | William Wensley |
| Dennis Lowe | | |
Service Clubs & Organizations
Thank you to all those listed below for their donation to our Library in the past year:
2017 Service Club & Organization Donors

| | |
| --- | --- |
| Lakeshore Genealogical Society | Inner Wheel Cobourg |
| Rotary Club of Cobourg | Royal Canadian Legion - Branch 133 |
| | Northumberland Film Sundays |
Business and Corporate Donors
Thank you to all those listed below for their donation to our Library in the past year:
2017 Business and Corporate Donors

| | | |
| --- | --- | --- |
| CVS Midwesttapes | Northumberland Central Chamber of Commerce | The Medicine Shoppe |
| Dutch Oven | Give Where You Live IBM | D&D Players @ Dan's Cards & Games |