Search Our Virtual Library
Check our catalogue to see if we have the book, movie or other item you are looking for
Place a request on an item or check your account to see when your items or due, or if your requested item is ready for pick-up.
For those who prefer a more streamlined approach, please use our Classic Catalogue


Download the Cobourg Library App

Take the Cobourg Public Library everywhere you go!
Search for items - Place requests - Renew materials
Find Library Info - Upcoming Events - Online Resources
Download our Library App
Or search "Cobourg Library"
Virtual Library - online resources available 24/7
You may be required to Login to some of these sites. You will need to enter your Library Card # (without spaces), and if asked for a PIN# (or password), enter the last 4-digits of your phone number.
Local Interest Databases
A comprehensive compilation of hundreds of thousands of burial plots in 923 cemeteries from an area stretching as far north as Haliburton, east to the Quebec border and west to Bowmanville.
An amazing resource of the Cobourg Library's digital collection Archival Photos, and a growing portion of our Archival Documents!
Updated weekly by Library staff, this is an index to the Northumberland News and Snapd Northumberland West. Indexing for editions of the Cobourg Daily Star/Northumberland Today.com are available (ceased publication November 2017).
Video Streaming Services
Use your Cobourg Public Library card and your 4-digit PIN# you can access Kanopy Plus.
With an expertly curated collection of narrative and documentary films we think you'll enjoy, we're pleased to bring this streaming service to our community.
Choose from Favorites, Easy Watching, Diversity or World Cinema.
Or access it through the "Extras" section when you login to our Download Centre (OveDrive), Libbyapp.com or with the Libby app to get started today.
Just for Kids (Login - cobourgpl ; Password - digital)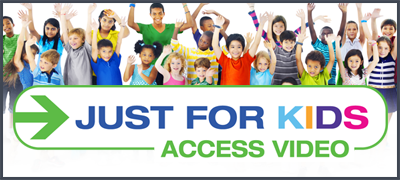 A kid-safe, advertisement-free, media platform that is easily accessible, providing educational content with a focus on early literacy to the early learner.
These videos are sure to entertain, educate and inspire young patrons.
Games, songs and interactives will keep these early learners interested and engaged as they discover a learning environment that is fun, safe and entertaining.
E-Magazines, E-Books and E-Audiobooks - to download or view/listen to online
Download Center (OverDrive) Borrow eBooks, audiobooks, and now e-magazines - anywhere, anytime. All you need is a library card and your PIN#.
Find your next great read - Author read-a-likes - What's the next title in that series?
Enjoy podcasts and interviews with authors - updated daily.
Find your next great read; The order of books in a series; Suggestions for books on topics you enjoy.
A readers' advisory service, which provides access to 155,000 fiction titles, with features such as: Author read-a-likes, Book discussion guides, Reading lists and more.
Click the link to check the Library's catalogue. Enter your card number without spaces.
Ages 0 to 18 - Find your next great read with: Booklists, recommended reads, book discussion guides, author biographies and award winners and more.
Click on the link to check the Library catalogue to see if it is available or place a hold!
Home Improvement - Health Information - Learn a New Language
Mauril (from CBC Corner) - A fun and engaging way to learn French and English.
Ready to take your French or English language skills to the next level?
Test your listening comprehension skills with audio and video content from CBC and Radio-Canada.
Progress at your own pace and step out of your comfort zone with language challenges. Mauril will help you feel more confident using French or English in any context.
Health resources on a variety of health and wellness topics, including complementary, holistic and integrated medicine.
Content for Teens and Their Parents - dozens of articles on a variety of teen health topics from smoking and sexting to dealing with anger and coping with divorce.
Considering a DIY project, but don't know where to start?
Find complete articles from leading home improvement magazines and reference books, thousands of images and nearly 100 how-to videos
Explains medical disorders, their symptoms, how they're diagnosed, and how they can be prevented or treated.
There are 3 versions: Professional Version, Consumer Version and the new Veterinary Manual.
Free public service to health care professionals and the general public.
Research and Education
A genealogy or family history research tool with records from Canada, the US, UK, and some European countries.
Records include census and voter lists, birth, marriage and death, military, immigration and emigration
Containing resources that present multiple sides of a current issue — including information on key topics of interest to Canadian researchers — this database helps students develop persuasive arguments and essays, better understand controversial issues and develop analytical thinking skills.
This database includes leading Canadian and international periodicals in full text, full-text reference books, biographies, and an image collection containing more than one million photos, maps and flags.
Discover the best Canadian shows, stories & more.
This digital portal allows you to discover trusted news, entertaining TV and radio shows, education kids content, news in foreign languages and much more! French Language Link.
A comprehensive compilation of hundreds of thousands of burial plots in 923 cemeteries from an area stretching as far north as Haliburton, east to the Quebec border and west to Bowmanville.
Search 5 database at the same time: Canadian Reference Centre, Primary Search, MasterFILE, GreenFILE and Canadian Literary Centre. Trustworthy, intuitive and simple research tool.
A digital collection of primary sources including material from the Hudson Bay Archives and the Glenbow Archives.
Designed to enrich teaching and research, examining settlement, existence and interactions at the edge of the Anglophone world from 1650-1920.
This database provides over 25,000 encyclopedic entries covering a variety of subject areas.
Topics covered include global warming, green building, pollution, sustainable agriculture, renewable energy, and recycling.
A Digital Collection of Full-Text Magazines that provides full text for magazines, reference books and primary source documents.
Also includes an extensive image collection containing photos, maps and flags.
Main Edition provides access to popular full-text magazines for elementary school research.
Self-Help and Education
As a community-based organization, Contact North | Contact Nord increases the number of underserved Ontario residents who take online programs and courses from Ontario's colleges, universities, Indigenous institutes, and other providers while remaining in their community.
We recruit and provide free support services to students in 1,500+ communities, in person at locations across the province, or by phone, email, live chat or virtually.
Our services are available in English and French.
We help increase access and success for underrepresented learner groups, including:

Francophone learners
Indigenous learners
Unemployed learners
Learners accessing Ontario Works
Learners with disabilities

Your online learning centre in Cobourg is now open by appointment — make yours today!
Call 1-855-361-1421 or e-mail northumberlandpeterborough@contactnorth.ca to book an appointment.
This online resource provides G1 practice tests for anyone that is preparing for the written portion of their G1 driving exam.
NOTE: This is NOT an official G1 test website, please visit http://www.mto.gov.on.ca/ for more information about licenses and driving tests.
Available online, at the Library, or at a Service Ontario Centre. Do you have questions about Driver's Licenses, Vehicle Records, Accessible Parking Permits, Business, Health, ID and Certificates, Outdoors card and much more.
Learn how to use popular websites and apps for free