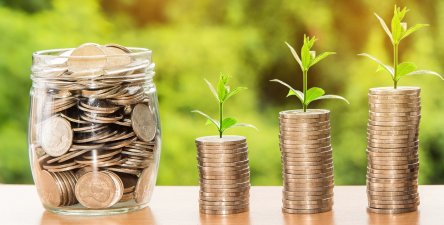 CREATE YOUR OWN FUNDRAISER
By organizing a fundraising event, you will play a vital role in helping the Cobourg Public Library provide an inclusive, educational, fun and informative environment to everyone in our community.
We are here to help you get started! Take a peek at our Idea Kit it will help you start thinking of different fundraising possibilities. We're also able to assist you with promoting your event on our social media platforms, just get in touch with us (see below) and we can help!
Our goal is to make the organization of your event easy and fun. If you are ever in need of advice, support or help, we are here for you!
1. WHAT
If you choose an activity that you love, it will naturally interest people because you'll be passionate about it. You can get your community, workplace, friends or clubs involved too! No idea is too simple or too ambitious if you're inspired. Check out our Idea Kit for some ideas!
2. WHEN
Once you have decided on a date and time that everyone can make and does not conflict with any other events happening, let us know about it! We can help you promote it.
3. WHERE
Choosing a location for your event can be as simple as deciding to host it yourself! If you would like to book it at a venue, remember to ask if they have a charity rate.
4. PROMOTE!
Use the resources you have to spread the word! Social media, posters, flyers, email. Don't forget to invite your friends, family, classmates, neighbours and colleagues. Feel free to tag our social media pages so that we can share your efforts.
5. DONATE
If you also collected cash or cheques, you can send us the money by dropping it off attention to Jocelyn Gard, Administrative Coordinator or sending it via email to jgard@cobourg.library.on.ca. Of course, we'd also love to hear about your event and see the pictures you have. Good luck!
If you have any other questions about organising your fundraising event, feel free to get in touch rspence@cobourg.library.on.ca or jgard@cobourg.library.on.ca
THANK YOU!
We very much appreciate the hard work that your fundraising will do in creating the success of your Cobourg Public Library.