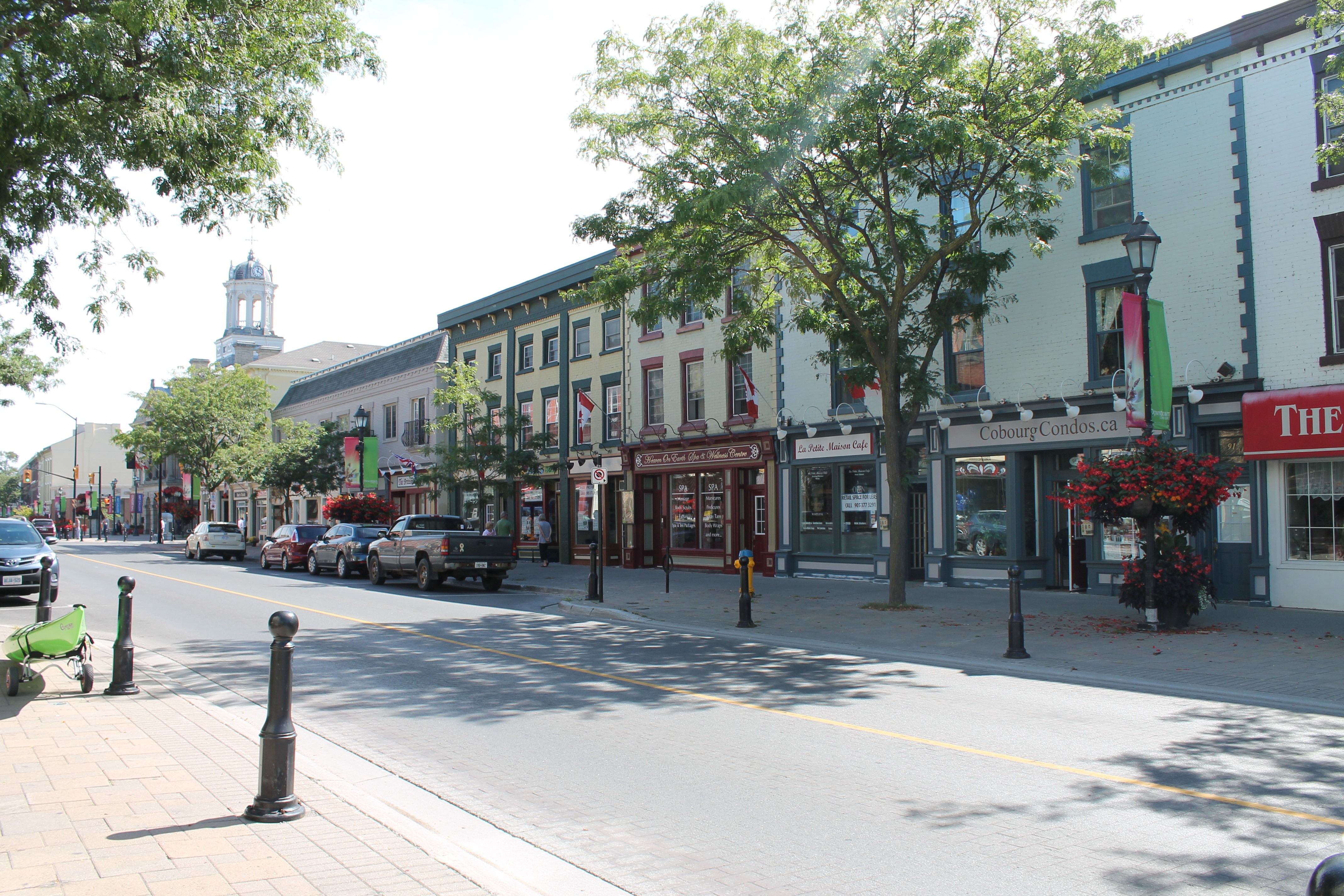 It all started in 2011, when several organizations, business owners and citizens met to discuss the state of downtown Cobourg. Not long after, a Cobourg Downtown Vitalization Task Force was established and was put to work to create an action plan to revitalize the central downtown business district. The action plan was developed in 2013 and implemented soon after.
Vision
Downtown Cobourg is Ontario's foremost cultural and recreational small town destination forged from a beautifully preserved historic community on the waterfront. As the economic hub of Northumberland County, it will deliver accessible experiences and opportunities generated from local agriculture, environmental consciousness and active, health-centered living.
Plans, Studies and Surveys
The Downtown Coalition Advisory Committee has been created to encourage downtown groups to work in a more efficient and cohesive manner for the benefit of the downtown core. The Downtown Coalition Advisory Committee monitors development of the downtown and provides annual reports to Cobourg Council on the progress of approved projects and set performance measures.
Community Improvement Plan (CIP) Incentive Programs
Our downtown is part of four Heritage Conservation Districts. The Community Improvement Plan (CIP) Incentive Programs were developed to address key community improvement needs in Downtown Cobourg and designed to support private sector investment, rehabilitation, adaptive reuse, redevelopment and construction activity.
A Heritage Master Plan has been developed in order to set out the overall vision and goals for heritage conservation and management.
DBIA
The Downtown Business Improvement Association (DBIA) is an organization that allows local business people and commercial property owners and tenants to work together to promote economic development.
Newsletter
To stay connected with the Downtown Vitalization Project citizens are encouraged to sign up for the monthly e-newsletter "Downtown News to Feel Good About".