Teen Reads!
Check out all the New Items added to the Library!
See what's new in the Teen/YA section ~ Scan a book list ~ or Read a book review!
New Teen / YA Books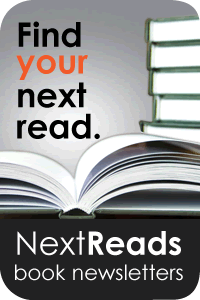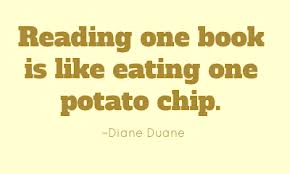 October 2021 - Books - Graphic Novels
Online Reading Resources
Download Library: Download, listen or read books online - anytime, anywhere. All you need is your Library Card and your PIN#.
Teen Book Cloud - Free access now until August 15th! No Holds - No Waiting!
Find eBooks, enhanced novels, graphic novels, audiobooks, and even videos. TeenBookCloud offers access to an amazing range of content. Features adjustable online text, and complete audio narration
NoveList Plus, a readers' advisory service, which provides access to 155,000 fiction titles, with features such as:
Author read-alikes
Book discussion guides
Reading lists and more.
Cilck the link to check the Library's catalogue - then you can login and place a hold!
Enter your card number without spaces.
Book Lists
Recommended Reads for Teens from our Teen Advisory Group (TAG)
Eye of the minds by James Dashner
Pretty Little Liars by Sara Shepard
Longest ride by Nicholas Sparks
We all fall down by Eric Walters
The fault in our stars by John Green
Canterwood Crest (series) by Jessica Burkhart
Tomorrow when the war began by John Marsden
Famous last words by Katie Alender
TAG Book Reviews
The Visitors by Sally Beauman ~ "A work of historical fiction that blends real and fabricated characters. The book tells the story of a young English girl, Lucy, who goes to Egypt in the 1920s and ends up meeting the archaeologists who soon after discover King Tutankhamen's tomb. At times the plot was slow, but as a whole The Visitors is a captivating read with many surprises along the way." (Emily)
Walking Dead series by Robert Kirkman ~ "Amazing and you will not lose interest." (Zane)
Shattered by Eric Walters ~ "Good interesting read" (Zane)
Eye of the crow by Shane Peacock ~ "Awesome book with a real twist to it" (Bradley)
The Dogs by Allan Stratton ~ "Sad book, good story. You want to read it" (Bradley)
The Merchant of Venice by William Shakespeare ~ "It's Shakespeare - it just ends" (Lexxi)
The Fault in our stars by John Green ~ "This is a romance novel. I am a guy. It's not that bad." (Zane)
Miss Peregrine's home for peculiar children by Ransom Riggs ~ "More action than the 1st book" (Ella)
Next Reads e-Newsletters
Sign up to receive monthly e-newsletters in your choice of 24 categories. Learn about new and recent releases in our Library's collection that interest you::
Audiobooks - Books for Kids and Tweens - Picture Books - Teen Scene - Programs at the Cobourg Library
Adult Fiction - NYT Bestsellers - Must-Read Books - Romance - Page to Screen - Mystery - Horror - Historical Fiction - Fantasy and Science Fiction - Fiction A to Z - Christian Fiction
Adult Non-Fiction - NYT Non-fiction Bestsellers - Armchair Travel - Biography and Memoir - Healthy, Wealthy & Wise - History and Current Events - Home, Garden & DIY - Nature and Science - Spirituality and Religion