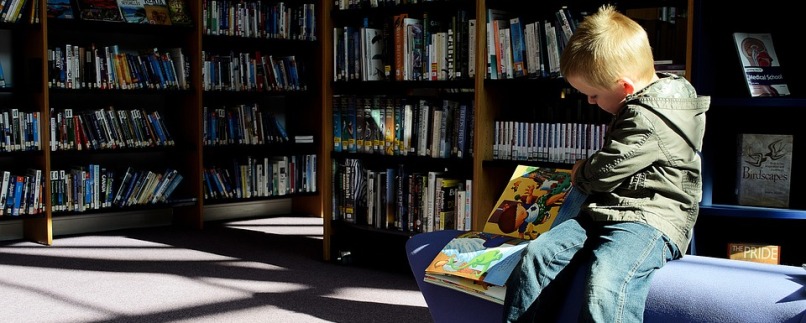 Mission Statement:
The Cobourg Public Library is committed to being an exceptional community resource for information, exploration, inspiration and enjoyment.
If your permanent residence is in Cobourg, Hamilton Township or the Municipality of Port Hope, or you own property in these areas, you are able to apply for a Library card at no cost.
25th Anniversary Perks
In honour of our 25th year at the Ontatio Street location, the Library has changed some borrowing policies, effective January 2nd, 2020:
Check Out Limit per card - increased to 100 items
No limit on DVD check-outs
Videogames per card - increased to 5
Magazines are now renewable
How do I get a Library card?
You must show current identification with your name and current address.
Please check this list of Acceptable Types of ID for memberships.
Library memberships may be purchased by Non-residents or Visitors.
Family Membership - $65 per year ; $36.00 for six months ; $18 for three months
Individual Membership - $35.00 per year; $18.00 for six months; $9.00 for three months.
Visitor membership - $5.00 per month (minimum one month's fee)
Students attending schools in Cobourg or Hamilton Township are eligible for a no-fee membership, with proof of ID and school enrolment. Non-resident student memberships are intended for the use of the student only. Misuse of a student membership may lead to the loss of the free membership.
Lost or Stolen Cards
Please report lost or stolen cards immediately.
Any item signed out on your card is your responsibility.
Replacement card cost: $3.00
Card Expiry
Library cards expire annually (every year).
You will be asked to show current photo ID, and verify your contact information to renew your card.
All outstanding fines and fees must be paid to renew your card.
Please report any address or telephone number changes as soon as possible.
Borrowing Library Materials
You must show your library card to borrow materials.
Borrowing is stopped when charges on your card amount to $10.00 or greater.
There is a limit of 5 games, 2 Fast Flicks and 3 Quick Reads per card.
Loan Periods
3 weeks: Books, Talking Books, Juvenile Music CDs, and Magazines. Please ask about special vacation loans
2 weeks: DVDs, Blu-rays, Adult Music CDs, Video games, High demand books.
1 week: High demand DVDs or Blu-rays, Quick Reads and Telescopes.
3 days: Fast Flicks
Renewing Items
Most items may be renewed twice if a request has not been placed on it and, as long as the membership card has not expired and is in good standing.
Fast Flicks, Quick Reads, Telescopes and items with requests cannot be renewed.
You can renew items in person or over the phone at 905-372-9271 ext. 6100.
You must speak with a member of staff during open hours to ensure your items can be renewed.
You can also renew items by logging into Your Account online, or with our Library App.
You will need your library card number and your PIN number.
Returning Items
To avoid fines, return all library materials on time.
Sign up for our "Friendly Reminder" service, and recieve an email 3-days prior to the due date of your materials.
Items can be returned at the main desk when the Library is open.
Items may also be returned, 24 hours a day, through the book or audiovisual return drops on the parking lot side of the Cobourg branch.
A drop box is also available at our Bewdley Branch.
If the slots are full, do not leave your items.
You are responsible for the safe return of library materials.
Holds / Requests
Requests may be made by logging into Your Account, or through our Library App.
Requests may also be made in person at a service desk, or by calling staff at 905-372-9271 ext. 6100.
You will receive an automated phone call when your items are available for pick-up.
If the items are not picked up, and the holds are not cancelled, a $1.00 charge, per item, will be placed on your account
Fines and Fees
Late fees for Quick Reads, Fast Flicks, Junior Backpacks and Telescopes - $1.00 per open day
Late fees for all other materials - $0.25 per open day
Replacement Card -$3.00
Lost Items - the amount of the item plus a $3.00 processing fee will be added your account
Long outstanding accounts in excess of $50.00, will be referred to a collection agency.
A fee of $15.00 will be charged to such accounts when applicable.