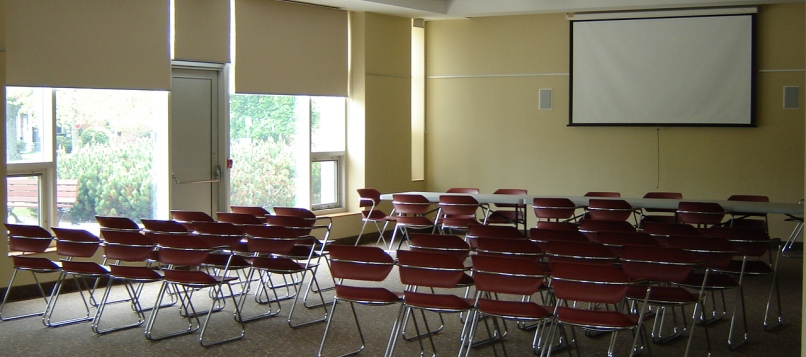 The Cobourg Public Library - Rotary Room
This space is ideal for many different events and functions, including meetings, presentations, exhibits, and receptions.
While the room can accommodate up to 120 people, it easily lends to smaller gatherings. With a wall that can divide the room, and large windows, the space is versatile enough to host groups as small as 15 people.
From its ideal location within minutes of Highway 401, to its bright facilities and professional services, the C. Gordon King Centre is an ideal setting for your next meeting, reception or other event.
Available Amenities
Dedicated wireless ; Digital projector (mounted) ; Wireless microphones ; Blu-ray DVD player ; Sound system ; Podium
Kitchenette with coffee urns, kettle, fridge, sink and microwave.
Rental Inquiry
Interested in hosting your next event at the Library? Fill out an inquiry form to find out more.