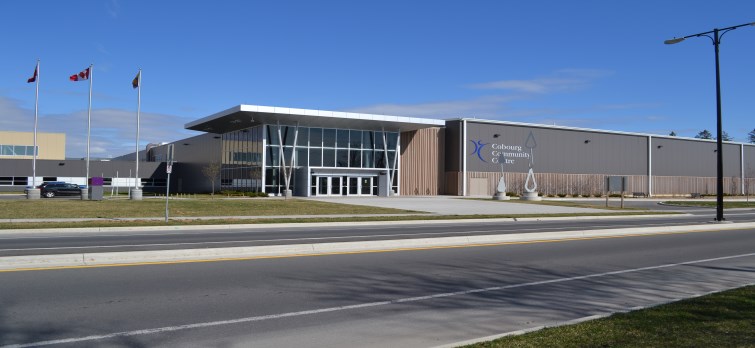 The Cobourg Community Centre (CCC) and Memorial Arenas are municipally owned.
Cobourg Community Centre
The Cobourg Community Centre has ice on both ice pads throughout the winter and maintains one ice pad all year round.
Looking for available ice at the CCC? Please visit the visit the CCC website or call 905-372-7371 to book your time today!
Memorial Arena
Cobourg Municipal Council voted to close the Cobourg Memorial Arena, located at 206 Furnace Street, in August 2019. For more information, view the Public Notice: Cobourg Memorial Arena to Remain Closed (August 26, 2019).
Rotary Harbourfront Outdoor Skating Rink
The Rotary Harbourfront Outdoor Skating Rink operates weather permitting from December until March.This municipally-owned and operated rink offers citizens free leisurely skating time and is located close to the waterfront off of Second and Albert Street.