The Heritage Colour Palette was developed to assist property and business owners when selecting paint colours for heritage buildings. The palette includes suggested combinations of main body and trim colours.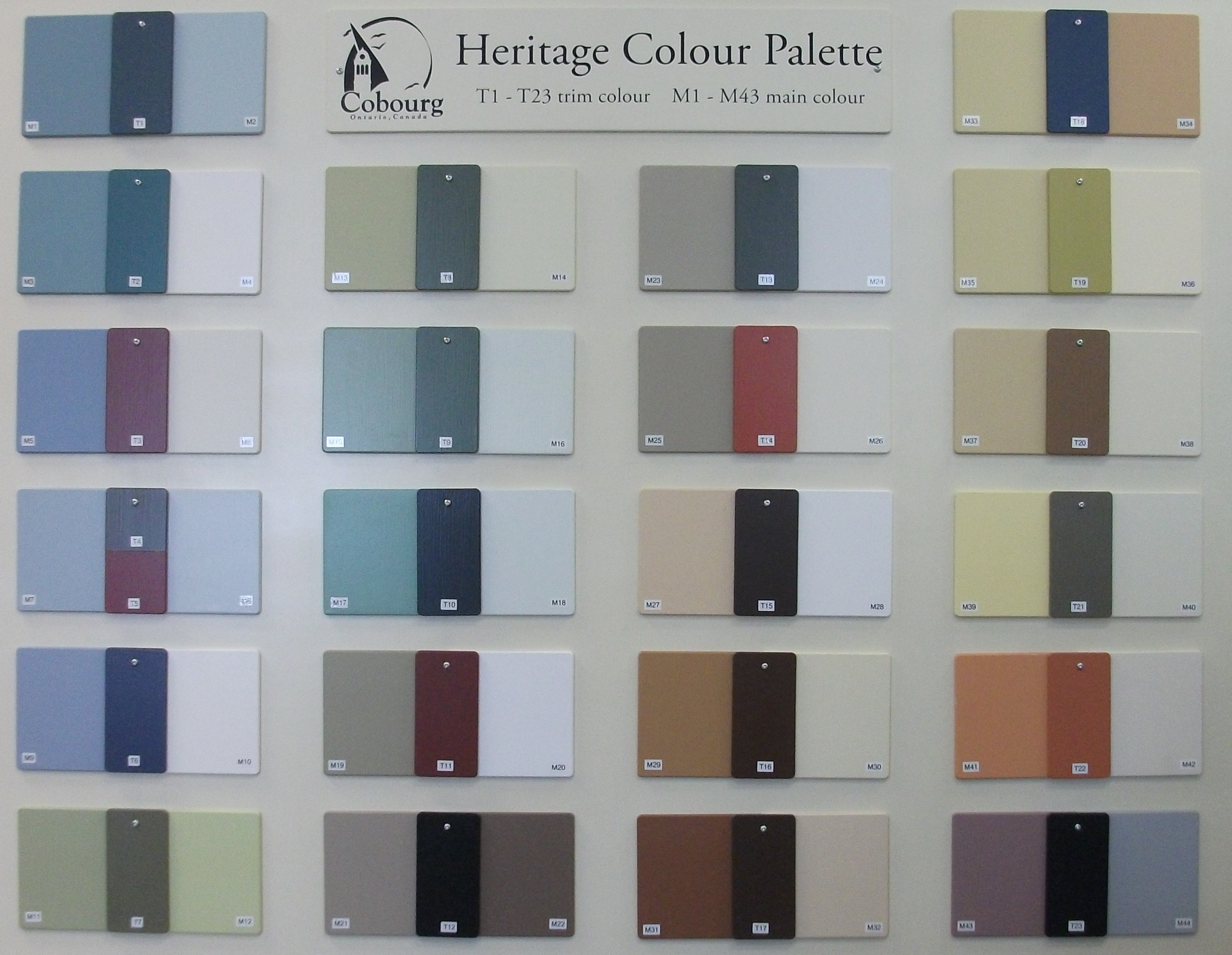 The palette can be viewed in the Building and Planning Department (2nd Floor, 55 King Street West). You can sign out a box containing the Heritage Colour Palette if you wish to take it home to help you choose an appropriate paint colour.
If you choose a paint colour that is included in the Heritage Colour Palette, or a colour that is similar and compatible, then Heritage Planning staff can quickly approve your Heritage Permit application.