John Henderson, 47th Mayor of The Town of Cobourg
As a resident of Cobourg for more than three decades, John Henderson is an established educator and dedicated public servant.

In 2010, John was elected to the Town of Cobourg Municipal Council taking on the Coordinator roles for Planning and Development and Heritage. John served on the Northumberland County's Official Plan Steering Committee and was a member of the Kawartha Pine Ridge District School Board Accommodation Review Committee.

In 2014, John ran for Deputy Mayor and was elected, taking on the General Government Coordinator role and Budget Chief. John chaired the Town of Cobourg's budget process, the Bylaw Review Team and was a member of the Physician Recruitment Committee and is also an active member on the Cobourg Economic Development Committee and the Downtown Business Improvement Area Board.

In 2018, John was acclaimed as Mayor of Cobourg and looks forward to serving his community. He and his wife Donna have three children - Spencer, Devon and Simon.
Schedule a Meeting with the Mayor
If you wish to set up a meeting with Mayor Henderson please contact Toni Galea, Executive Assistant by calling 905-372-4301 or emailing tgalea@cobourg.ca

The Mayor can also be contacted directly by emailing jhenderson@cobourg.ca or calling 905-372-4301 X 4000.
Mayor for the Day - Apply Today!
The Province of Ontario, The Association of Municipal Managers, Clerks and Treasurers of Ontario (AMCTO) and the Association of Municipalities of Ontario (AMO) have partnered to develop "Local Government Week". This week aims to increase youth and public awareness about the important role local government plays in Ontario communities and provides a range of accommodation to educate students on the operation and importance of civic institutions.
Contest Background:
The 'Mayor for the Day' Contest initiative is open to students from Grades seven through 10. The contest encourages young people to think about public service and future community leadership. This is an opportunity for youth to submit an idea to the Municipal Council on how to make our community a better place to live, increase student interest and enhance student awareness.
Eligibility:
The contest is open to students who are attending Grades seven through 10, residing in the Town of Cobourg.
All entrants are required to complete an entry form with signed consent from parent or guardian.
Each participant is also required to provide a signed letter of support from their home room teacher, Vice-Principal or Principal.
Contest Guidelines:
Individuals may submit only one entry answering the following questions:
Why would you like to be Mayor for the Day?
What concerns (list up to a maximum of three) do you have about our community and what changes would you make to address these concerns if you were Mayor?
Highlight one youth program related to one of the following areas: arts, culture, athletics, non-profit, environmental or civic, that is important to you; and how have you benefitted from this program?
Written submissions are to be one page, single-sided and a maximum of 500 words and video submissions are to be no longer than one minute.
One winner will be selected.
All entries will be submitted to Mayor John Henderson who will select the winner.
The winner of the 'Mayor of the Day' will:
Get a tour of Municipal facilities;
Spend time with the Mayor and attend official meetings on October 21, 2019;
Officially open the Regular Council or Special Council meeting on October 21, 2019;
Have Second Street named after them for a week;
Arrange a class visit to be accompanied by lunch for the Mayor to answer questions on Municipal Government.
How to submit your application
Applications forms are available online at www.cobourg.ca or can be picked up at the Town Hall in the Municipal Office
Applicants can submit their entry online by email to tgalea@cobourg.ca, or drop off, or mail the completed application to:
Toni Galea
Executive Assistant to the Mayor & CAO
The Corporation of the Town of Cobourg
55 King Street West
Cobourg, ON, K9A 2M2
Duration
The Contest will commence Tuesday, September 10, 2019 and end Friday, October 11, 2019 at 4:30 p.m.
To be Declared 'Mayor for the Day'
To be declared a winner, the selected entrant must confirm that he/she meets the Contest eligibility criteria. The Executive Assistant will attempt to contact the selected contestant by email within five (5) business days immediately following the selection of the entry as a possible winner. The selected entrant is required to complete and sign a Declaration and Release (including the permission and signature of a parent or legal guardian) and return it to the Toni Galea, Executive Assistant by email at tgalea@cobourg.ca within five (5) business days following notice. The proposed winner shall also email a photo of themselves to the Executive Assistant with knowledge that it will be published on the Town of Cobourg website www.cobourg.ca and used in promotional materials.
Verification of Entries
The validity of any Contest entry is subject to verification by the Executive Assistant. Incomplete entries will be rejected. Any individual who enters or attempts to enter the Contest in a manner which his contrary to the Official Rules or which is otherwise disruptive to the proper operation of the Contest or by its nature is unjust to other entrants or potential entrants will be rejected and that entrant will be disqualified.
Acceptance of Prizes
The Mayor of the Day will receive a personal gift bag with Cobourg items. He/she will be recognized via By-Law to have a temporary street name placed on Second Street for a period of seven days.
All prizes must be accepted as described in the Official Rules and cannot be transferred to another individual, substituted for another prize or exchanged in whole or in part for cash or credit.
Termination of Contest
The Municipal Clerk reserves the right, in its sole and absolute discretion, to modify, cancel, terminate or suspend the Contest, in whole or in part, in the event of any cause of circumstance, including without limitations any virus, computer bug or unauthorized human intervention or any other causes that is beyond the control of the Municipal Clerk that would corrupt or affect the administration, security, or normal course of the Contest.
Name/Image of Winners
By entering the Contest, each contestant agrees to abide by the Official Rules and authorizes to broadcast, publish and otherwise his or her name, photograph, image, statements regarding the Contest or any prize, place of residence, without any form of remuneration, including without limitation, in print media or on any website or social media operated by or on behalf of the Administrator.
Personal Information
The personal information gathered from Contest entrants in connect with the Contest will be kept in a secure and confidential database, and will not be rented or sold. Personal information of the Contest entrants will be used solely for the administration of the Contest and will be destroyed following the completion or termination of the administration of the Contest.
Invite the Mayor to an Event
Would you like the Mayor of Cobourg to attend your event? Please kindly email Toni Galea, Executive Assistant to the Mayor tgalea@cobourg.ca with the following information:
Full Name
Organization Name
Phone #
Email Address
Event Information (Date & Time, Brief Summary and Speaking Opportunity)
Please note that due to the Mayor's very busy schedule he simply cannot accept every invitation.
Request a Congratulatory Certificate
Congratulatory Certificates are issued to Cobourg citizens or organizations to recognize milestone events such as birthdays, weddings and business grand openings, anniversaries and retirements.

If you would like a congratulatory certificate, please review the criteria below and email tgalea@cobourg.ca.
Eligibility criteria
Birthdays:
80th birthdays and every 5 years thereafter
Anniversaries:
50th wedding anniversaries and every 5 years thereafter
1st anniversaries for private companies and every 5-10 years thereafter
25th anniversaries for non-profit organizations and every 5 years thereafter
Retirements:
Military retirement – 15 years of service or higher
First Responders – 15 years of service or higher
Town of Cobourg employee – 25 years of service or higher
Required information
Requests must be made at least four weeks in advance of the required date.

Please include the following information:
Full name and address of recipient, as well as the full name and address of the person requesting the scroll
Required information (name of the occasion, milestone being celebrated and the date and address of the occasion)
Deadline date, if different than the occasion date
Provide a mailing address or indicate if the certificate will be picked up from the Administrative Offices at Town Hall.
Other levels of government
Request a scroll from other levels of government:
Request a Letter of Greeting
Letters of Greeting from the Mayor can be issued to organizations, businesses, groups or institutions located or hosting events in the Town of Cobourg. We do require that the event or organization hosting the event contribute to the economic, social and cultural status of the Town of Cobourg.


If you would like a letter of greeting, please review the criteria below and email tgalea@cobourg.ca.
Criteria
Requests must be submitted on an organization's letterhead
Requests must be submitted at least four weeks in advance of the print or event deadline
Letters of greeting are issued at the discretion of the Town of Cobourg.
Required Information
Organization details
Event details
Event date
Print deadline date
Contact information
Website address
Eligible Events
Conventions, trade shows, festivals
City-wide sports tournaments
Cultural celebrations
Charity fundraising galas/events
Significant awards programs


Letters will not be issued for:
matters of political controversy, ideological or religious beliefs, or individual conviction
events or organizations that do not contribute to economic, social and cultural fabric of the Town of Cobourg
anything that contravenes Town policies or bylaws
Town Crier
Welcome Mandy Robinson, the Town of Cobourg's first official female Town Crier!
A Cobourg resident for almost 30 years, Mandy was announced as the Town Crier for Cobourg at the 2015 New Year's Levee in Victoria Hall. She's also an avid photographer and poet, plays the piano and has dabbled in the arts including acting with the Northumberland Players along with opera singing. She is a mother to three daughters and a five-year-old grandson. She is a professional public speaker having been a toastmaster for nine years. Toastmasters is an organization that teaches leadership and communication skills. Mandy holds the title of Distinguished Toastmaster, has been an Area Governor, and competes with a view to reaching the world stage. This comes in handy as Mandy will write her own speeches for each event she hosts.

Her wardrobe is designed by herself and put together by a local seamstress including all summer and winter Victoria gowns.

Official Cry
Mandy's official cry is "hear ye hear ye hear ye, good citizens of Cobourg and all who would be present."

Mandy is available for the following events:
Civic Events
Private Events
Weddings, Anniversaries & Proms
Corporate Events
Out of Province
Milestones
News Articles
Videos
Contact Information
Mandy Robinson
P: 905-396-5351
E: cobourgtowncrier@gmail.com
Follow Mandy on Facebook
Poet Laureate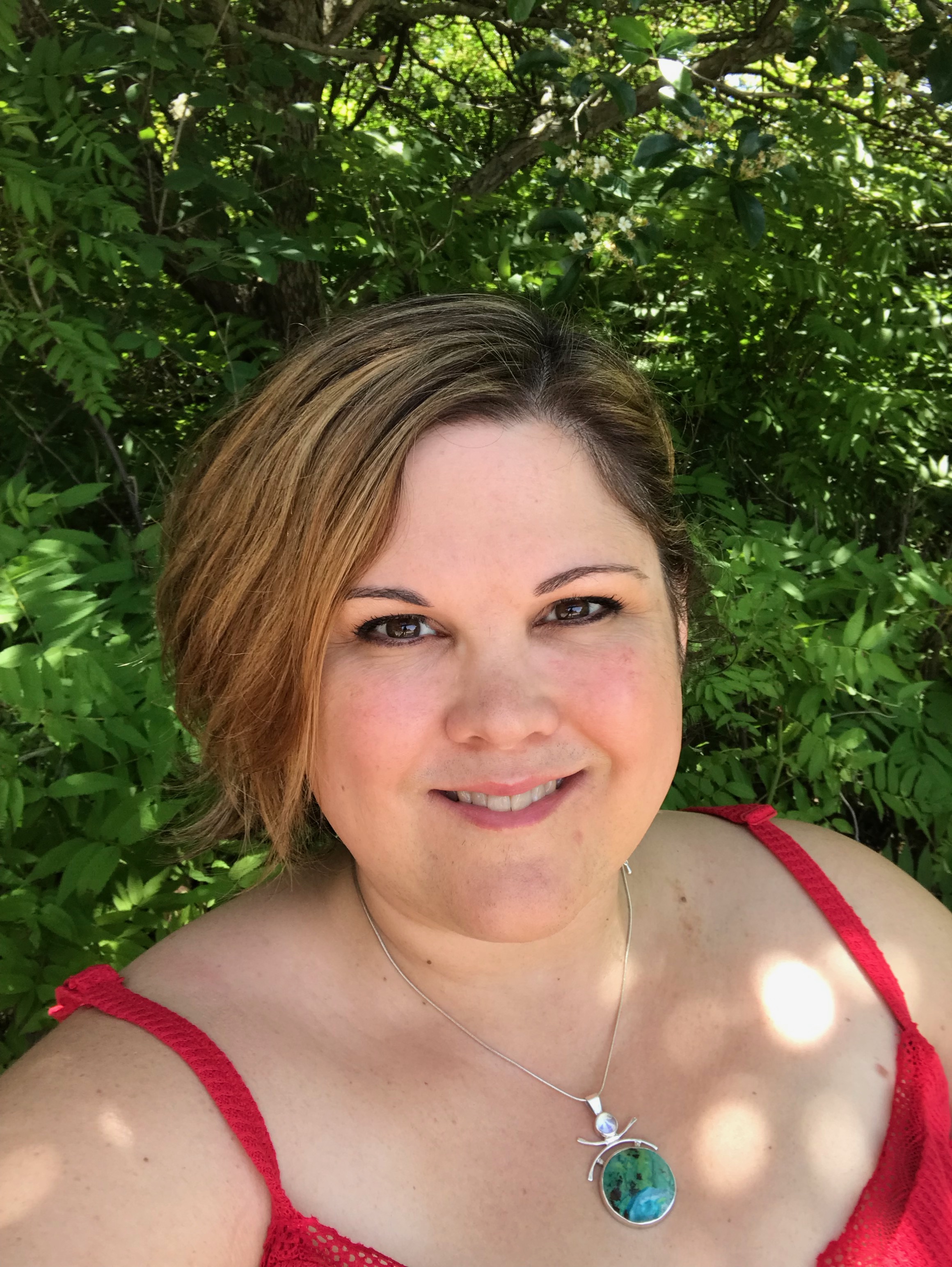 Jessica Outram
Jessica Outram has loved poetry for as long as she can remember. She is the author of The Writing Spiral: Learning as a Writer (2014) and poetry chapbook Songs of Sunshine and Snowflakes (2013). Jessica's poetry has been featured in local publications and anthologies. Her play Once Upon a Rocking Chair had a run of sold-out performances with Northumberland Players in 2016. Jessica is a member of the Playwrights Guild of Canada and a citizen of the Métis Nation of Ontario. She is an elementary school principal who writes every day.
For more information visit: www.sunshineinajar.com
Mayor's Editorials
Each month the Mayor writes an editorial published in Northumberland News on a topic of his choice.