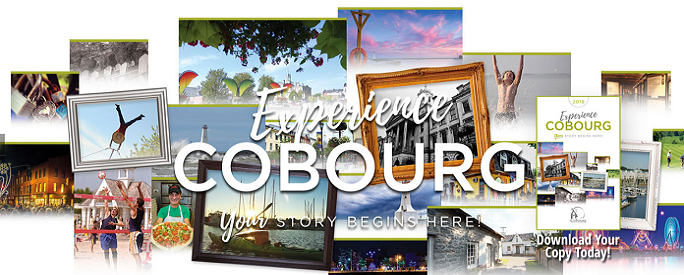 COVID 19 UPDATE
In response to continuing efforts to help slow the spread of COVID-19 and support physical distancing, those wishing to host an even on Town of Cobourg property are asked to contact Jackie Chapman Davis at jchapmandavis@cobourg.ca for more information and COVID-19 requirements.
For more Town of Cobourg COVID-19 related information visit www.cobourg.ca/en/covid-19.aspx
The Province has set restrictions and public gathering limits for higher risk settings and activities where people assemble. These limits apply to indoor and outdoor events and include physical distance rules of maintaining at least 2 meters with people from outside their households or social circles. Indoor and outdoor gatherings cannot be combined in order to increase the applicable limit on the number of people at the event or gathering. Refer to Ontario Regulation 364/20 for more detailed information and exceptions.
A COVID-19 Event and Prevention Plan is required. Please answer the questions in the Municipal Event Application in order for your event to be permitted.
Are you planning a festival or special event?
All festivals and events taking place on municipally-owned property (including roads/road allowance, parks, parking lots, open spaces, walkways, beaches and piers)a Special Event Permit issued by the Town of Cobourg.
This permit is issued upon the completion of the Municipal Event Application and approval from the Community Events Committee and/or Council.
Timelines
Completed Municipal Event Applications must be signed and returned with all required paperwork and additional permits by application deadlines:
At least 60 days in advance for events with an expected attendance of less than 5000
At least 90 days in advance for events with an expected attendance of 5000 or more
How much does an event permit cost?
Special Event permit fees are
Under 50 people $50
50 to 300 people $100
301 to 1000 people $150
Over 1000 people $200
Town of Cobourg Fees & Charges (Revised Fees & Charges By-Law updated July 2, 2019)
By-law No. 046-2019 outlines the fees and charges for the Town of Cobourg. For more information refer to:
Community Services 2019 Fees and Schedules
Site Map
A site map MUST be included with each event application before it can be sent to the Community Events Committee for approval.
Food Vendor and Refreshment Vehicle Requirements
Addendum A & B must be submitted as required by the Refreshment Vehicle By-law 043-2015 two (2) weeks prior to the event for each food vendor.
Invoice
The Town of Cobourg Accounting Department will invoice you for permit and event fees prior to the event.
Insurance
Every applicant shall obtain insurance of no less than $5,000,000.00 (WITH Corporation of the Town of Cobourg named as additional insured), per occurrence against loss or damage resulting in bodily injury or death or damage to any property from any one incident and such policy shall name the Town as an additional insured and shall protect the Town for all claims for all damage, injury or death arising out of any act or omission on the part of the event organizer, its servants or agents. The policy shall be endorsed to provide that the policy shall not be altered, canceled or allowed to lapse without written notice to the Town. Proof of insurance is required with the event application.
Town Web Page
Reminder to submit your event to our Town Calendar/Experience Cobourg at: www.cobourg.ca
Important event documents
Municipal Community Grant Application - Deadline to Submit October 31 every year
Municipal Community Grant Information
Do you have a question regarding your event or application?
The events coordinator is a helpful resource for planning your event and answering questions on the event application process. Please contact jchapmandavis@cobourg.ca if you require assistance.