What We Offer
What We Offer
Programs, training and events offered through Venture13 and our partners help to address key technical, business and development areas identified by entrepreneurs, startups and their companies. Over the past year, since opening our doors Venture13 has been the home to a variety of programming and training events such as:

Entrepreneurial Development and Skills Training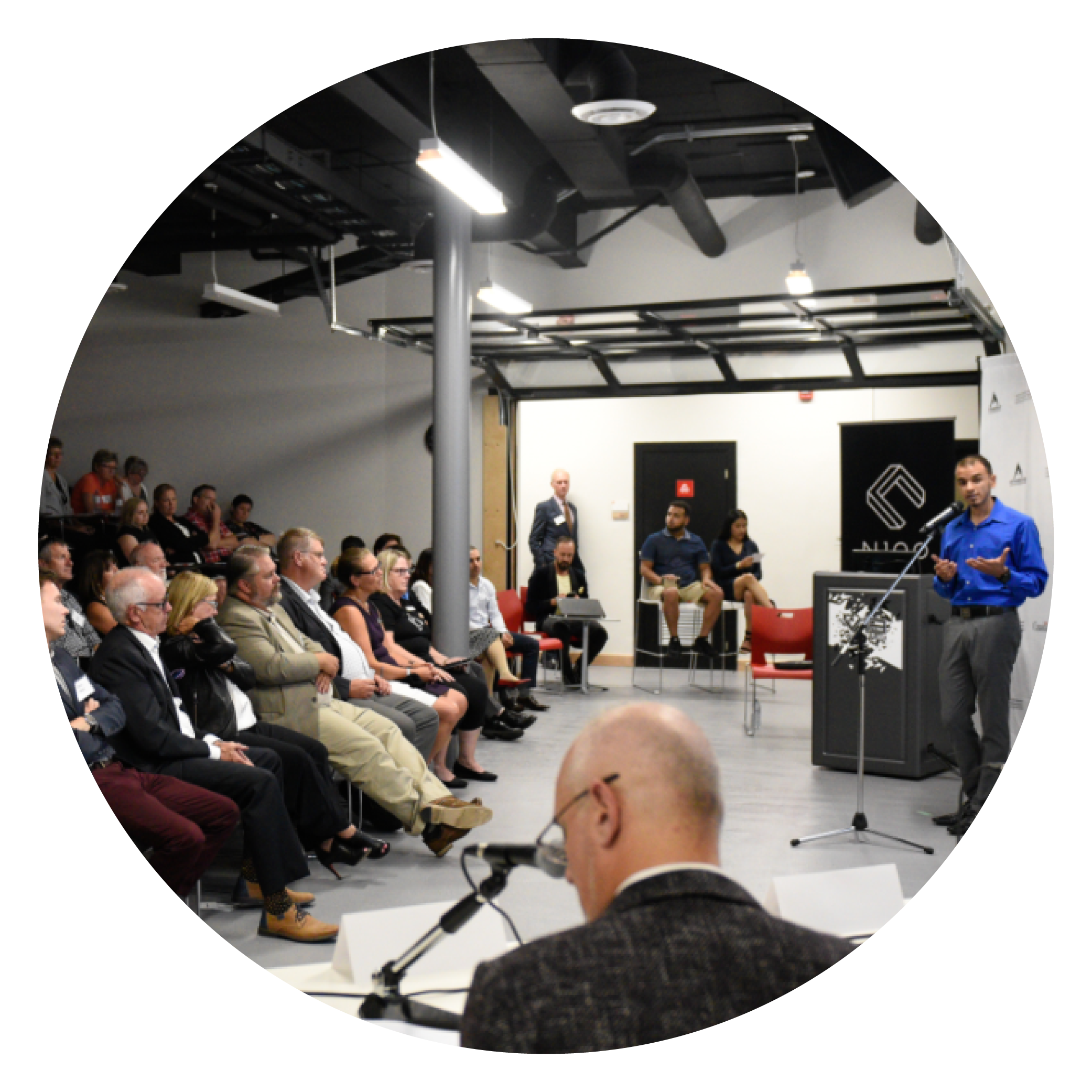 Pitch Competitions
While a novel idea is a good first step, a great pitch is an entrepreneur's key to cracking into larger markets, securing follow-on investment and amplifying their successes. Venture13 is home to:
N100: Northumberland's invitational biennial $250,000 technology startup competition backed by Northumberland CFDC with previous winners including Ambience Data and Argentum Electronics. The next intake for N100 will commence in the spring of 2020.
Pitch to the Chief Competition: powered by Northumberland Community Futures Development Corporation and Cobourg Police Services focused within the Police tech sector.
Community Programming
Fireside Series: Conversation and coffee by the warm crackling fire, what could be better? V13 takes this concept to a new level with panel discussions on topics like Sustainability in Technology, Minimalism, and Artificial Intelligence in the Workplace. In a setting where guests are encouraged to ask challenging questions, the exchange of ideas and information never fails to leave the panel and its audience enlightened, impassioned and with an invigorated sense of community. The Fireside Series at Venture13 takes place quarterly and is free and open to all. To suggest a topic for our next Fireside, email us at info@venture13.ca.
Host your Community Event here at Venture13 – with a 120 seat lecture hall and 36 seat Seminar room Venture13 is a great place to host your community event, seminar, speaker series or training session. Book online or email us directly.

1:1 Mentoring and Coaching Sessions
At Venture13, we're proud to offer mentorship opportunities for entrepreneurs looking to consult with an experienced professional spanning across a variety of topics across pitch coaching, business strategy, financing, funding and patent drafting. Our current lineup up of mentors and experts in residence offering office hours in house includes Durham College, Spark Centre, Spark Angels, the Northumberland CFDC and more. For information on mentorship opportunities and upcoming dates, visit our calendar.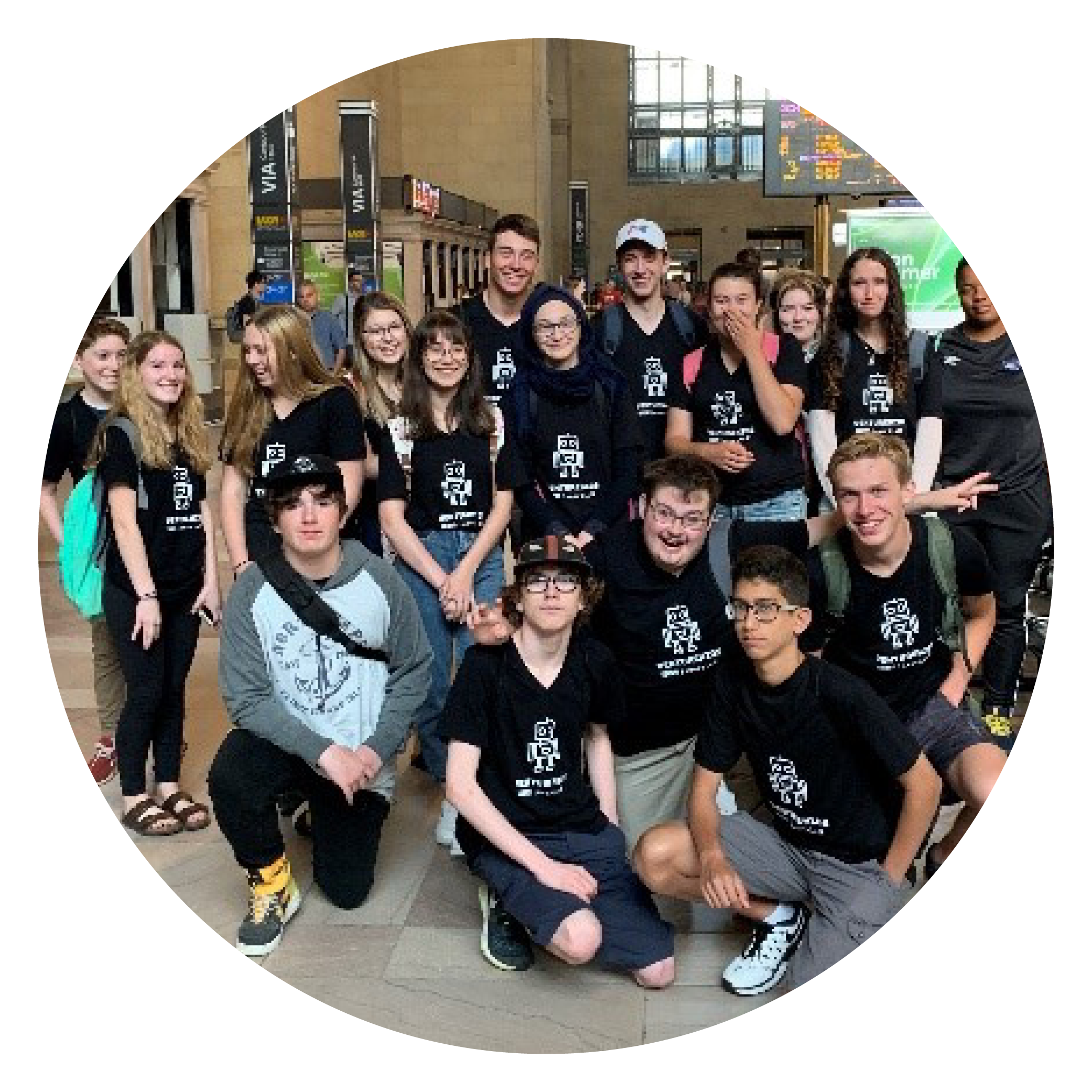 Youth Programming
At Venture13, we believe that one of the key components in the cycle of innovation is engaging youth in meaningful programs and generating interest in careers in STEM from a young age. From hosting open data youth hackathons to housing young entrepreneurs through the Town of Cobourg's Youth Entrepreneur Partnership program, V13 is a valuable resource for Northumberland County's next generation. Programs like the V13 TechXpo and VentureKids TECHimmersivE challenge students to hone their skills and develop their talent into entrepreneurial success.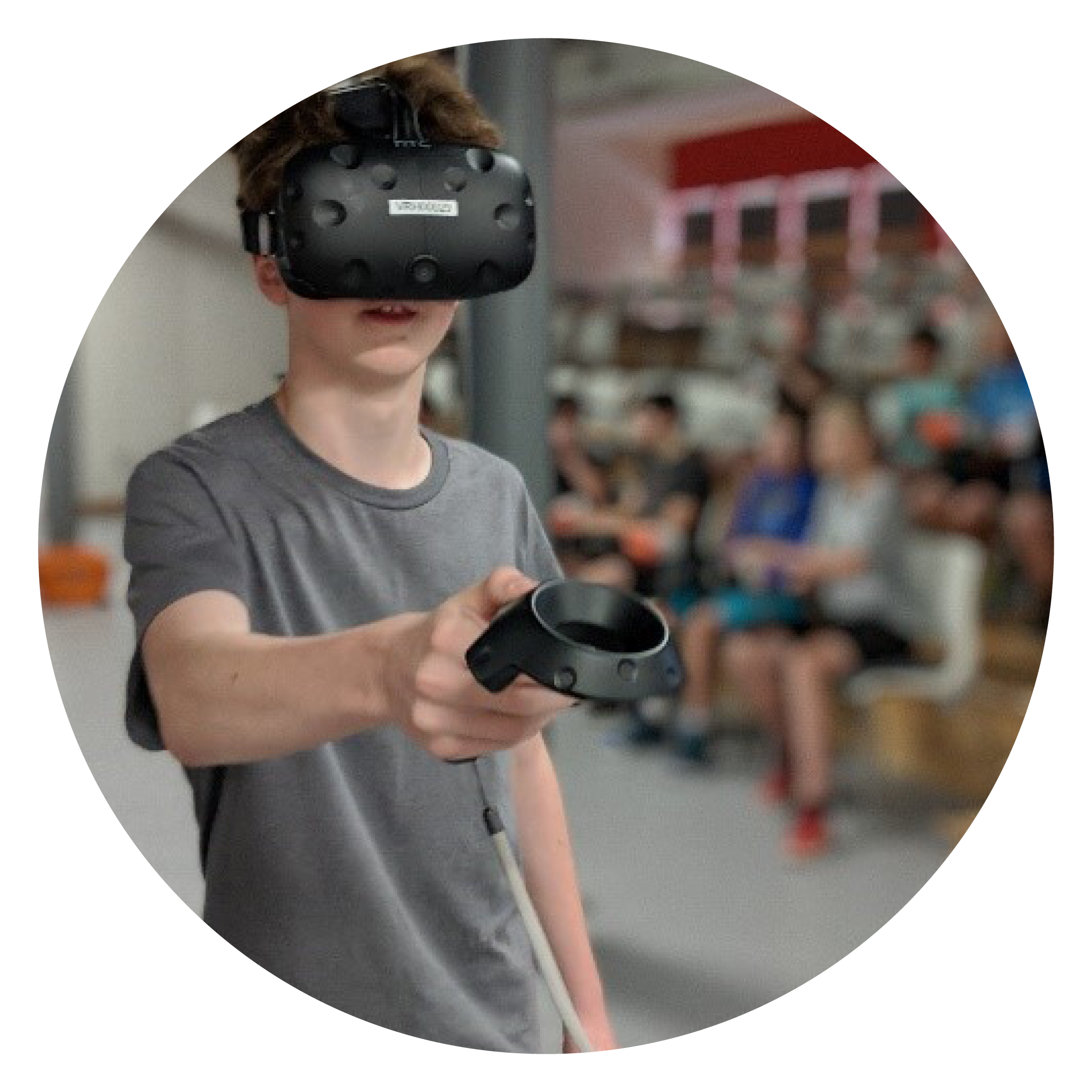 Northumberland Makers Programming
Operating out of the Venture13 MakerLab, the Northumberland Makers offer a makerspace of technology based DIY culture, encouraging applications of technologies and the exploration of collaborating between traditionally separate mediums and ways of working including robotics, wood-working, calligraphy, film making, and computer programming. The Northumberland Makers offer programming for youth, families and adults on evenings and weekends in addition to their full roster of summer camps for children. For more information and a schedule of upcoming program, visit northumberlandmakers.ca.