Resource Library

Fireside Chat: Electric Vehicles
Watch the first (recorded) virtual version of the V13 Fireside Chat featuring a talk and Q&A on Electric Vehicles. This session is brought to you in partnership with the Northumberland EV Society. Guest speaker Steve Lapp has an extensive professional background in mechanical engineering, sustainable energy systems, and technology. Steve explores the economics, available models, ranges, and greenhouse gas impacts of electric vehicles. He also addresses many of the common questions potential EV purchasers ask regarding winter use, charging, life cycle environmental impacts and maintenance.

PSD+G Webinar - Future Proof Your Brand
Peter S. Drummond from PSD+G Strategy led a 90 minute webinar to help you start to work ON your brand. Why wait? FUTURE PROOF your brand with a GOAL and a PLAN! Peter provides a high level overview of strategic planning and identifies the key components and questions that small business owners should be addressing immediately. More importantly he brings to the table practical examples and models that you can use today while you re-evaluate your brand plan.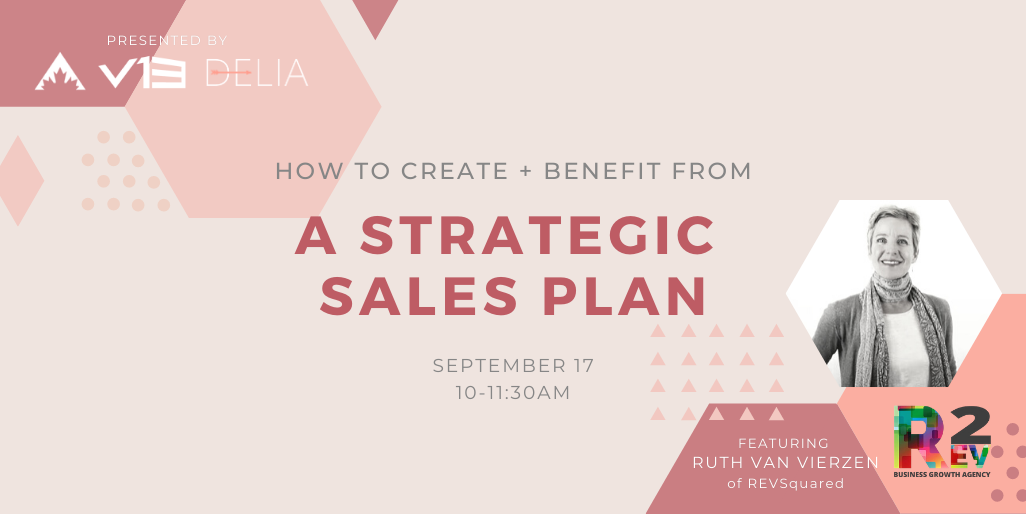 How to Create + Benefit from a Strategic Sales Plan
In this webinar, you will discover a step-by-step guide to creating your own Strategic Sales Plan, how to generate more sales for your business, and how your Strategic Sales Plan can help you in other areas of your business operations. Host Ruth van Vierzen is the Founder of REVsquared Business Growth Agency specializes in outsourced, fractional sales management for SME sales teams. With 20+ year in experience, Ruth drives results with proven techniques and tools that empower your staff and maximize your sales team performance. Get ready to turn your business goals into an actionable plan.

Digital Transformation: Business Beyond The Pandemic
Let's start imagining a world beyond the pandemic.Join our round table discussion on post-shock digital strategy for local small business. A roundtable discussion with innovative local entrepreneurs, creators and marketers, on the importance of transformation. Our panel includes: Steve Wilkes of GetintheLoop Northumberland, Marquis Murray of Ditto (formerly Media Crate), Chalmers McKeen of NXG, and Kerri Ough or The Good Lovelies.

NMA presents: How Manufacturers can Utilize Technology to Increase Communication and Embrace e-Commerce Techniques
In this session, presented by Northumberland Manufacturers Association, presenter Daryl Thomas, CEO of Places and People Inc. talks about how manufacturers can utilize technology to increase communication and embrace e-commerce techniques, especially during COVID-19.
Fireside Chat: SMART CITIES
Canadian cities and towns are expanding and growing at rapid rates, which brings about positive change, but also some challenges. Accelerated urbanization, disruptions in information technology, and digital innovations are changing the pace of our lives and how we interact with our surroundings. The development of SMART CITIES presents new opportunities and advances in artificial intelligence, and data science which can be applied to manufacturing, healthcare, communications, transportation, digital and physical infrastructure.
COMING SOON
Transitioning Your Business From "Brick to Click"
You know your business, and you know there are better ways to get things done, but you're not entirely sure where to start. There are opportunities to better communicate, to be more efficient, to monetize online, and to create systems. It's time you embraced digital for your business. In this webinar, you'll learn how to turn your brick and mortar storefront into an e-commerce powerhouse. We'll cover how to use tools like Shopify, Squarespace, GSuite, Slack, and Calendly (+ more) to sell your products, organize your business, and keep the lines of communication open with both your staff and your customers. Let's be honest, no one knows when the world will return to "normal". Learn how to set up, operate, and maintain your business now to ensure growth and sustainability for the future.

Bricks to Clicks Session #1: Creating an Integrated Marketing Strategy that Sells!
Join Ditto Co-Founder Marquis Murray, specializing in operational efficiencies and digital infrastructure, as he talks through: creating your marketing plan, how to pivot your business to sell in this current business environment, reaching your target market with an integrated marketing and communications strategy, and creating structure in your business with systems and processes