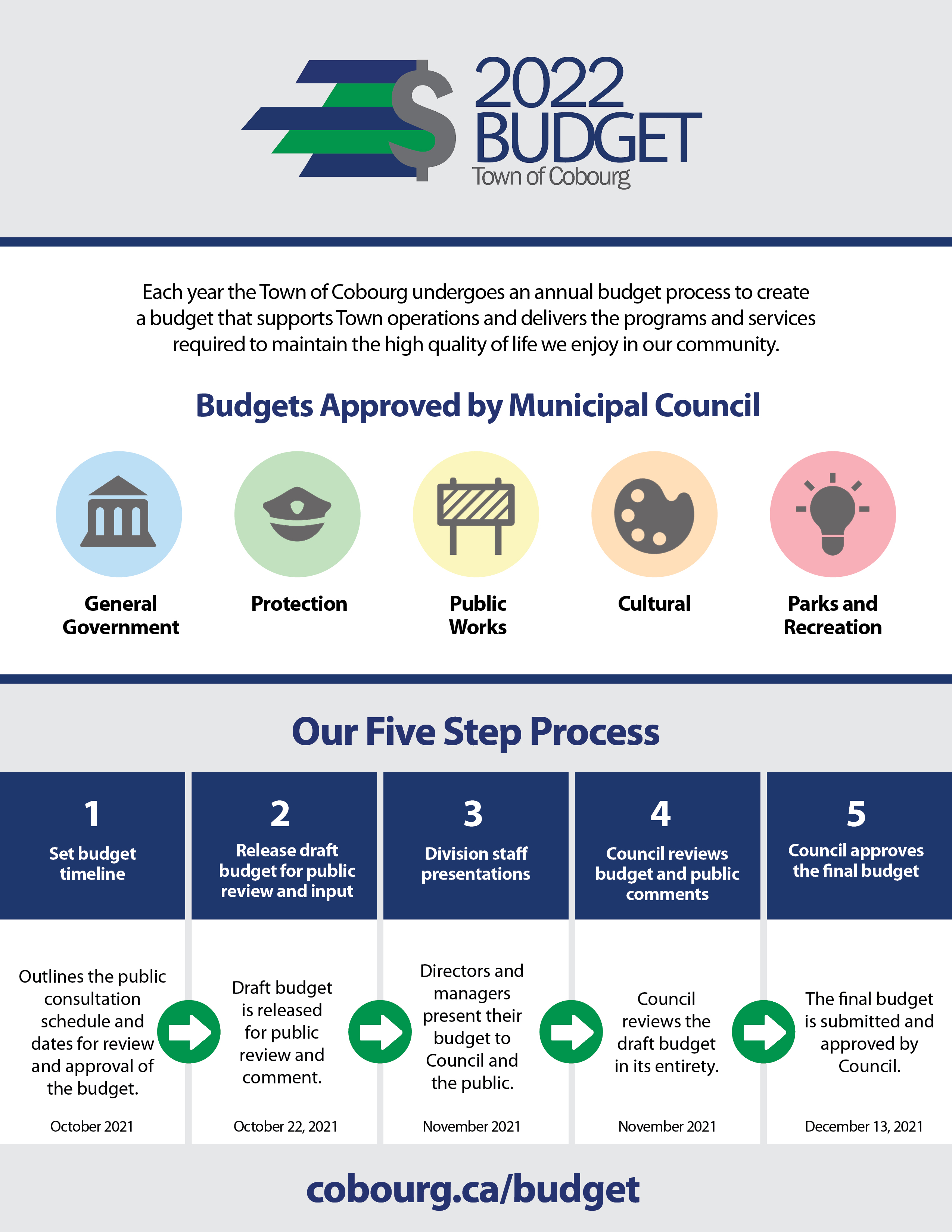 The 2022 Municipal Operating and Capital Budget Process
Welcome to the Town of Cobourg's 2022 Municipal Operating and Capital Budget webpage! We've created this page to help our residents understand how the municipal budget works and how it impacts our community. For a quick review of our budget process please see our Five Step Process.
Town staff begin working on the budget over the summer months where each department manager reviews activities and plans for the year ahead. Each department is given a departmental budget and business plan template.
Town staff consider many factors while planning their budget, including:
The past year's actual spending and if there is a need to adjust the operational budget
Any new projects that require financing
Potential new staffing requirements
New equipment like trucks, computers, phones, tools, etc.
Departments then submit their preliminary budgets to Finance staff who compile and review the budgets and plans, make suggestions and revise accordingly. Managers and senior staff adjust their budgets according to the Town of Cobourg's financial health, debt, reserve, reserve funds and the Capital Asset Management Plan.
The Finance Department consolidates departmental requests which is than distributed to Council and senior staff for review. During that meeting, Council reviews the budget and ensures that it matches Council priorities. Amendments are made by Council to add, delete or modify the proposed budget. The final budget is then approved at the next Council meeting. From this tax rates are set and approved.
Stay tuned! The Draft 2022 Budget will be released on Friday, October 22, 2021 by 4 p.m.
Latest News & Information
Press Release: Applications Now Open for 2022 Municipal Community Grant Program (September 9, 2021)
Public Engagement — Share Your Input
Through the budget process, choices are made to ensure Town of Cobourg services provided to citizens align with the priorities in Cobourg's 2019-22 Strategic Plan which were grouped under five pillars: People, Places, Programs, Partnerships and Prosperity.
Work to determine the Cobourg's 2022 budget is underway. Please follow the updates and discussion on Engage Cobourg to learn more about how the Town of Cobourg determines its annual budget.
Public engagement will open on Friday, October 22, 2021 after the Draft 2022 Budget is released.
2021 Municipal Operating and Capital Budget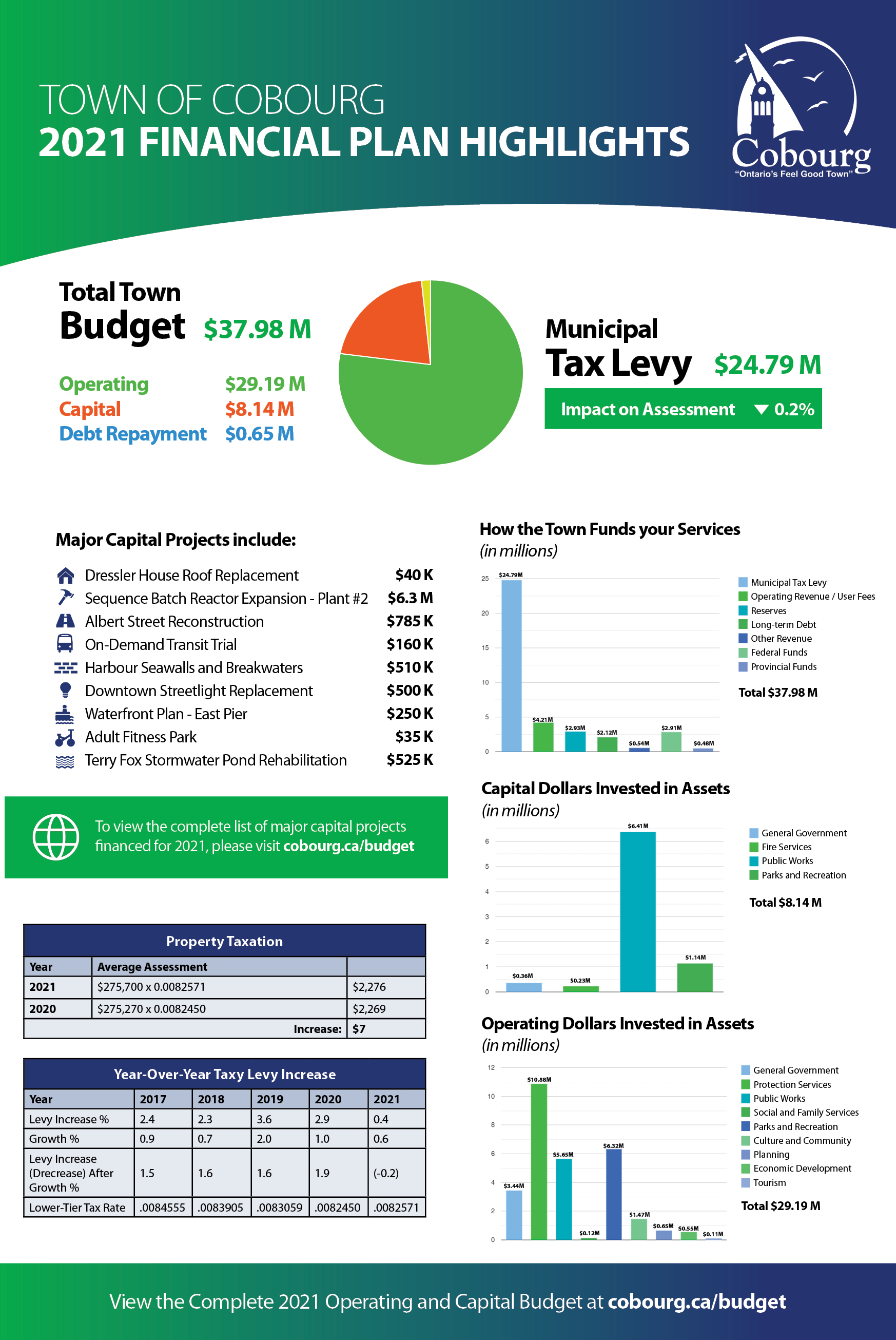 Council approved the 2021 Operating and Capital Budget during the Regular Council Meeting on Monday, February 1, 2021.
---
2021 Department Presentations:
2020 Municipal Operating and Capital Budget
View the 2020 Municipal Operating & Capital Budget:
2019 Municipal Operating and Capital Budget
View the 2019 Operating and Capital Budget's documents: