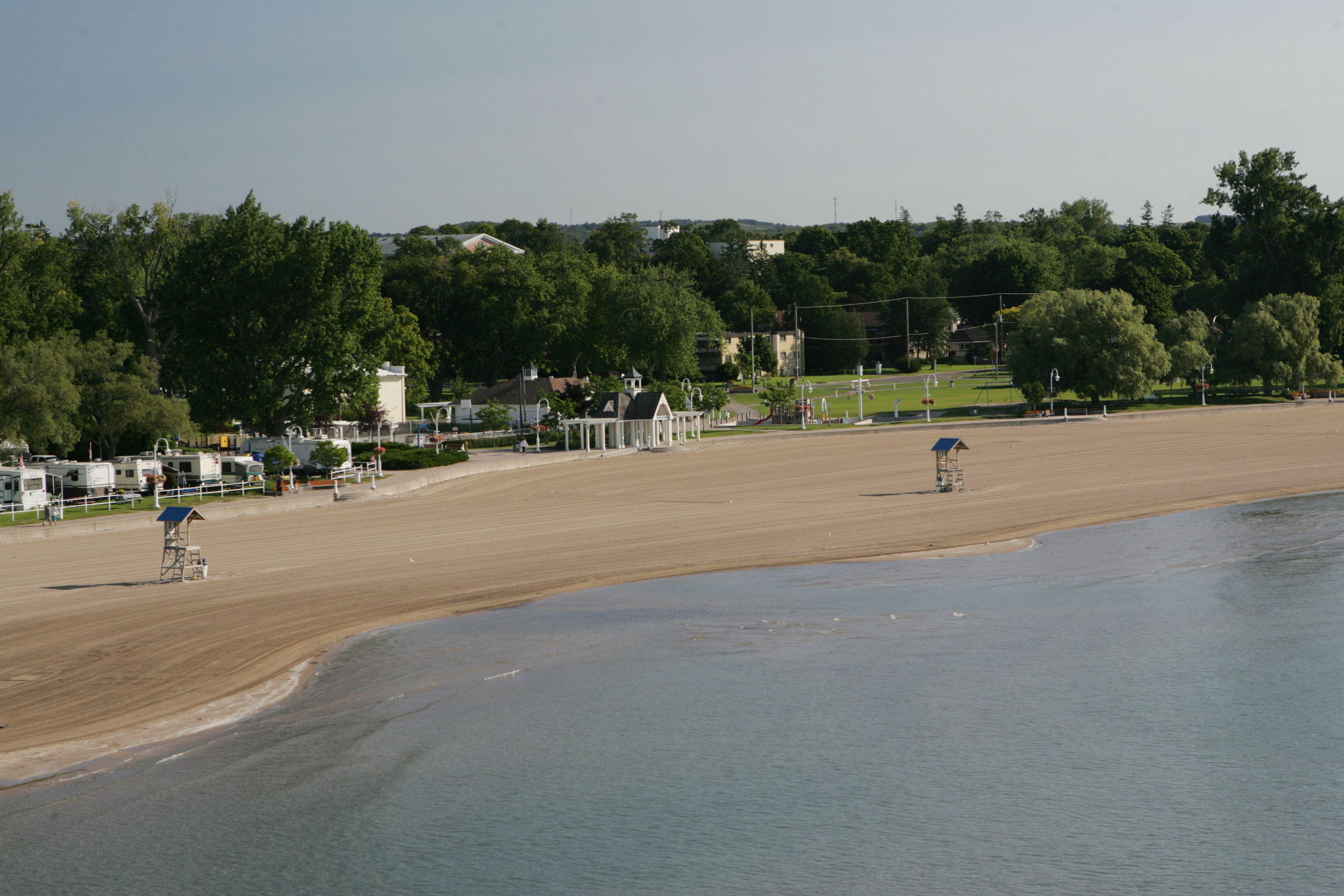 Campground office services are open daily from 9:00 am until 5:00 pm
Reservations for 2020!
The Town of Cobourg Community Services Division will open the online reservation request form for the 2020 booking season on November 18th, 2019 at 9:00am.
Campground staff will contact each applicant by phone in order of submission to complete the reservation and collect the booking fee.
Don't Forget: Please provide a telephone number for staff to call and complete your reservation!
Make a Reservation
Office Hours - Seasonal
We are currently open Monday-Friday from 9 a.m.-6 p.m.
Please give us a call at (905) 373-7321.

Operating Hours - Victoria Park Campground is closed for the winter (November-May)
Please give us a call at (905) 372-2397.
Amenities
The Victoria Park Campground is equipped with the following amenities:
Newly renovated washrooms and showers
Laundry facilities
Dumping station
All transient trailer sites with electric and water, some include sewer
Pop, ice and fire wood sold at campground office
Dryland tenting area
Campground Office
Our campground office sells pop, ice and fire wood and can also offer information on events happening within Cobourg.
Office hours
During the peak season (May-September):
Monday to Sunday from 9:00 a.m. - 6:00 p.m.
T: 905-373-7321
We can currently also help you from the Marina Office at 905-372-2397
During the off season (November-May):
T: 905-372-2397
Location
You can find us at 138 Division Street in Cobourg, down by the waterfront.

Another great feature is the fact that we are just steps away from Downtown Cobourg where you can enjoy boutique shopping, our outdoor pool and the Cobourg Marina.

Interested in going for a walk along one of our trails? Jump on the Heritage Boardwalk and walk the length of the beach and waterfront.
Map
Take a look at our Victoria Park Campground map.
Rates for 2019
All prices are subject to HST and Council approval.
Miscellaneous
Reservation Fee $12.00
Fire Wood $12.50
Kindling Wood $11.50
Sanitary Dumping Fee $18.00
Daily
Unserviced or tent area $42.00
Interior Electric & Water $46.00
Waterfront Electric & Water $54.00
Interior Electric, Water & Sewer $48.00
Waterfront Electric, Water & Sewer $56.00
Weekly
Daily rate x 6
Monthly
Unserviced $1008.00
Interior Electric & Water $1,104.00
Waterfront Electric & Water $1,272.00
Interior Electric, Water & Sewer $1,152.00
Waterfront Electric, Water & Sewer $1,320.00
Rules and Regulations
We ask that everyone please respect our campground rules and regulations.