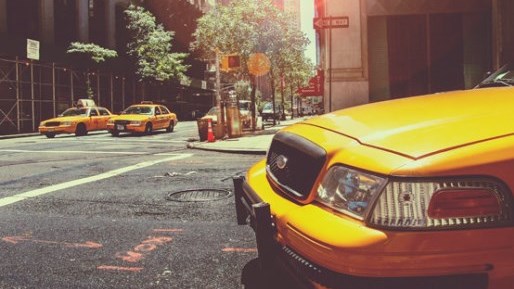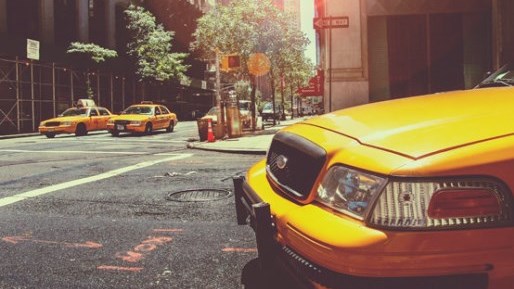 taxicab (or taxi) is a vehicle that can be hired (paid) to drive you from one place to another.
The Town of Cobourg regulates taxicab drivers and owners through the Taxicab By-law and its amendments.
Taxicab Drivers
Taxicab Drivers Licences require annual renewals by March 31.
For licence requirements, read the Taxicab Driver's Licence Application
Type of Licence and Fees for Taxicab Drivers:
New: $40
Renewal: $40
Transfer: $20
Taxicab Owners
Taxicab Owners Licences require annual renewals by November 30. A licence is required for each vehicle operating as a taxicab.
For licence requirements, read the Taxicab Owner's Licence Application
Type of Licences and Fees or Taxicab Owners:
New: $150
Renewal: $150
Transfer: $85
Passenger Information
List of valid Taxicab Licences issued by The Corporation of the Town of Cobourg
| | | | | | | | | |
| --- | --- | --- | --- | --- | --- | --- | --- | --- |
| # | Licence # | Ref # | Sticker # | Taxicab Company | Issue Date | Expiry Date | Active | Vehicle Plate |
| 1 | 2020-001-CC-01-226 | 01 | 226 | Cobourg Cab | 11/18/19 | 11/30/20 | Yes | CDNA438 |
| 2 | 2020-002-CC-02-227 | 02 | 227 | Cobourg Cab | 11/18/19 | 11/30/20 | Yes | CFXP368 |
| 3 | 2020-003-CC-03-231 | 03 | 231 | Cobourg Cab | 11/18/19 | 11/30/20 | Yes | CLCW342 |
| | | | | | | | | |
| 4 | 2020-004-GT-02-230 | 02 | 230 | Ganaraska Taxi | 11/29/19 | 11/30/20 | Yes | CKAF614 |
| 5 | 2020-005-GT-03-217 | 03 | 217 | Ganaraska Taxi | 11/29/19 | 11/30/20 | Yes | CJHB923 |
| 13 | 2020-013-GT-04-002 | 04 | 002 | Ganaraska Taxi | 3/10/2020 | 11/30/20 | Yes | CJHB923 |
| | | | | | | | | |
| 6 | 2020-006-FC-24-140 | 24 | 140 | 2187698/First Choice Taxi | 11/29/19 | 11/30/20 | Yes | CHMB704 |
| 7 | 2020-007-FC-37-233 | 37 | 233 | 2187698/First Choice Taxi | 11/29/19 | 11/30/20 | Yes | CBCT794 |
| | | | | | | | | |
| 12 | 2020-012-KT-01-001 | 01 | 001 | King Taxi | 3/5/2020 | 11/30/20 | Yes | CKEY502 |
Taxicab Fares and Passenger Bill of Rights