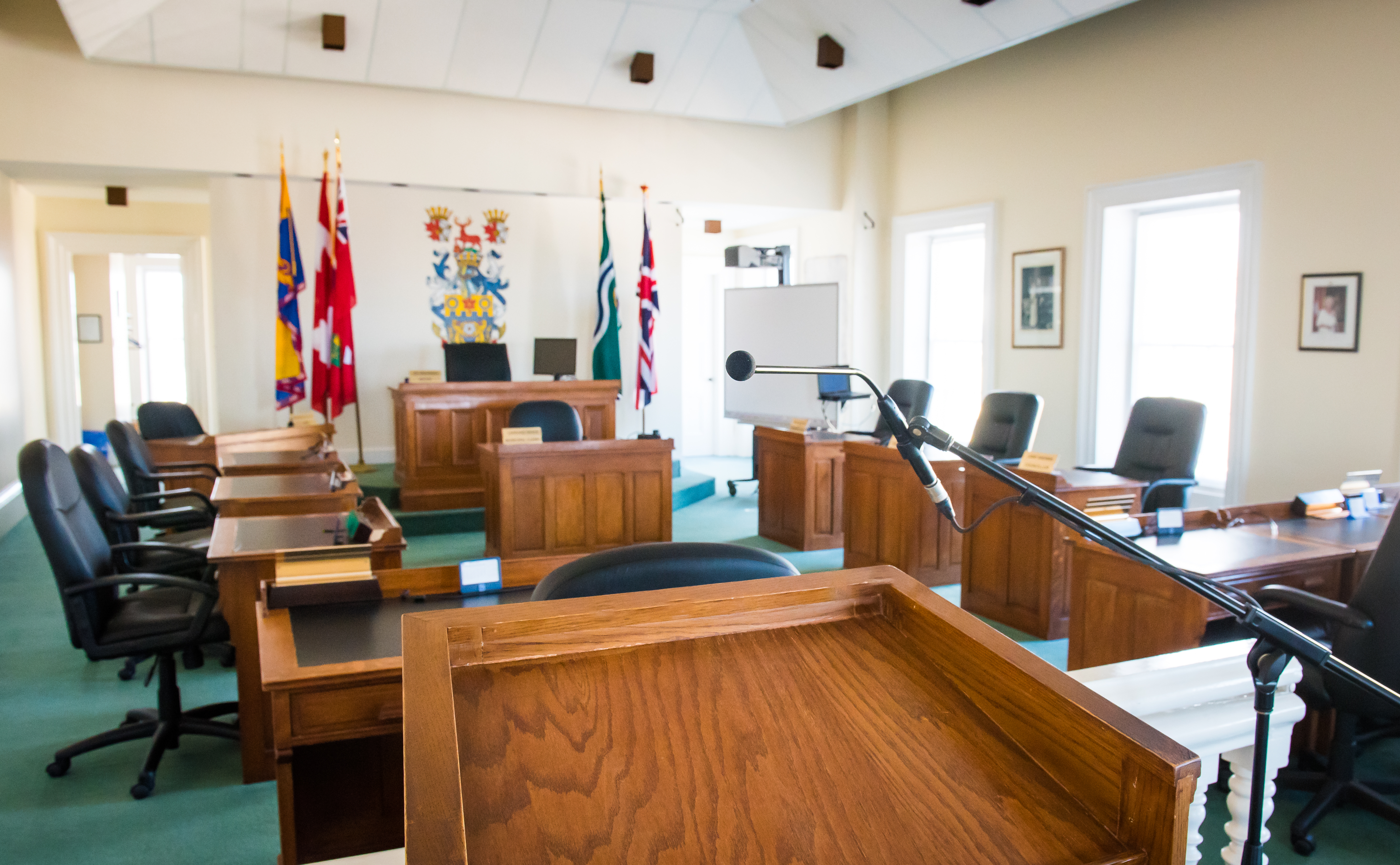 A delegation is an opportunity to appear before Council, a Committee or Board to present information. The purpose of the delegation process is to allow residents to make their views known to Council.
If you are interested in appearing in person at a Council, Committee or Board meeting to present information or an opinion on a matter, you will need to:
Fill out the Delegation Request Form

Submit the Delegation Request Form to the Municipal Clerk no later than 1:00 p.m. on the Friday preceding the meeting in person or by mail to 55 King Street West, Cobourg, ON K9A 2M2, by e-mail to clerk@cobourg.ca, or by fax to (905) 372-7558
Ensure your Delegation is no longer than ten (10) minutes
The Town of Cobourg Delegation rules are governed by the Procedural By-law. Please be advised that Regular Council meetings are recorded and televised on Cogeco TV.
For a list of the Regular Council and Committee of the Whole meetings, please click on our Council Meeting Schedule for 2019.