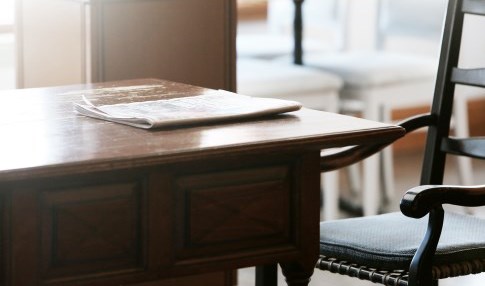 Meeting
The Committee meets the fourth Thursday of every month from 4:00 pm - 6:00 pm in the Board Room, Victoria Hall
Contact the committee Secretary: cpsb@cobourg.ca
Agendas and Minutes
View the Board's minutes.
Visit the Police Services Board website.
Purpose
The Ontario Police Services Act R.S.O. 1990, cP.15 provides the responsibilities of Police Services Boards respecting oversight, labour relations and quasi-judicial functions.
Mandate

The Board is responsible for the provision of adequate and effective police services in the municipality and:
appoints the members of the municipal police force;
generally determines, after consultation with the Chief of Police, objectives and priorities with respect to police services in the municipality;
establishes policies for the effective management of the police force;
recruits and appoints the Chief of Police and any Deputy Chief of Police, and annually determines their remuneration and working conditions, taking their submissions into account;
directs the Chief of Police and monitors his or her performance;
establishes policies respecting the disclosure by chiefs of police of personal information about individuals;
receives regular reports from the Chief of Police on disclosures and decisions made on secondary activities;
establishes guidelines with respect to the indemnification of members of the police force for legal costs;
establishes guidelines for dealing with complaints; and
(reviews the Police Chief's administration of the complaints system and receives regular reports from the chief of police on his or her administration of the complaints system.
Annual Budget
The Board submits operating and capital estimates to the municipal Council that show, separately, the amounts that will be required,
(a) to maintain the police force and provide it with equipment and facilities; and
(b) to pay the expenses of the Board's operation other than the remuneration of Board members.
The format of the estimates, the period that they cover and the timetable for their submission is determined by the Council. Upon reviewing the estimate, the Council establishes an overall budget for the Board for the purposes described in (a) and (b) and, in doing so, the Council is not bound to adopt the estimates submitted by the Board. In establishing an overall budget for the Board, the Council does not have the authority to approve or disapprove specific items in the estimates.
If the Board is not satisfied that the budget established for it by the Council is sufficient to maintain an adequate number of police officers or other employees of the police force or to provide the police force with adequate equipment or facilities, the Board may request that a Provincial Commission determine the question and the Commission, shall, after a hearing, do so.
Governance
The Board has prepared a Governance Manual and is committed to provide civilian oversight to the activities of the Cobourg Police Force, which includes:
(a) ensuring the organization achieves appropriate results having regard to the financial resources of the municipality through the establishment of policies that define adequate and effective policing; and
(b) playing a key role in ensuring that the organization carries out is actions and activities in an acceptable manner
.