Now Accepting Nominations for the 17th Annual Civic Awards
The Town of Cobourg Civic Awards honour the citizen volunteers who give much of themselves to make Cobourg a wonderful place to live, work and play. Nominate someone who has made a difference in our community today!
The 17th annual Civic Awards will be held on Wednesday, April 4, 2018 at 7:00pm in the Concert Hall at Victoria Hall.
Nominate an outstanding citizen volunteer today
Online nominations are now available.
Paper nomination forms can be picked up at the Town of Cobourg municipal offices (55 King Street West), the Cobourg Public Library (200 Ontario Street) and the Cobourg Community Centre (750 D'Arcy Street).
Nomination forms can also be downloaded from the municipal website.
Nominations will be accepted until February 19, 2018.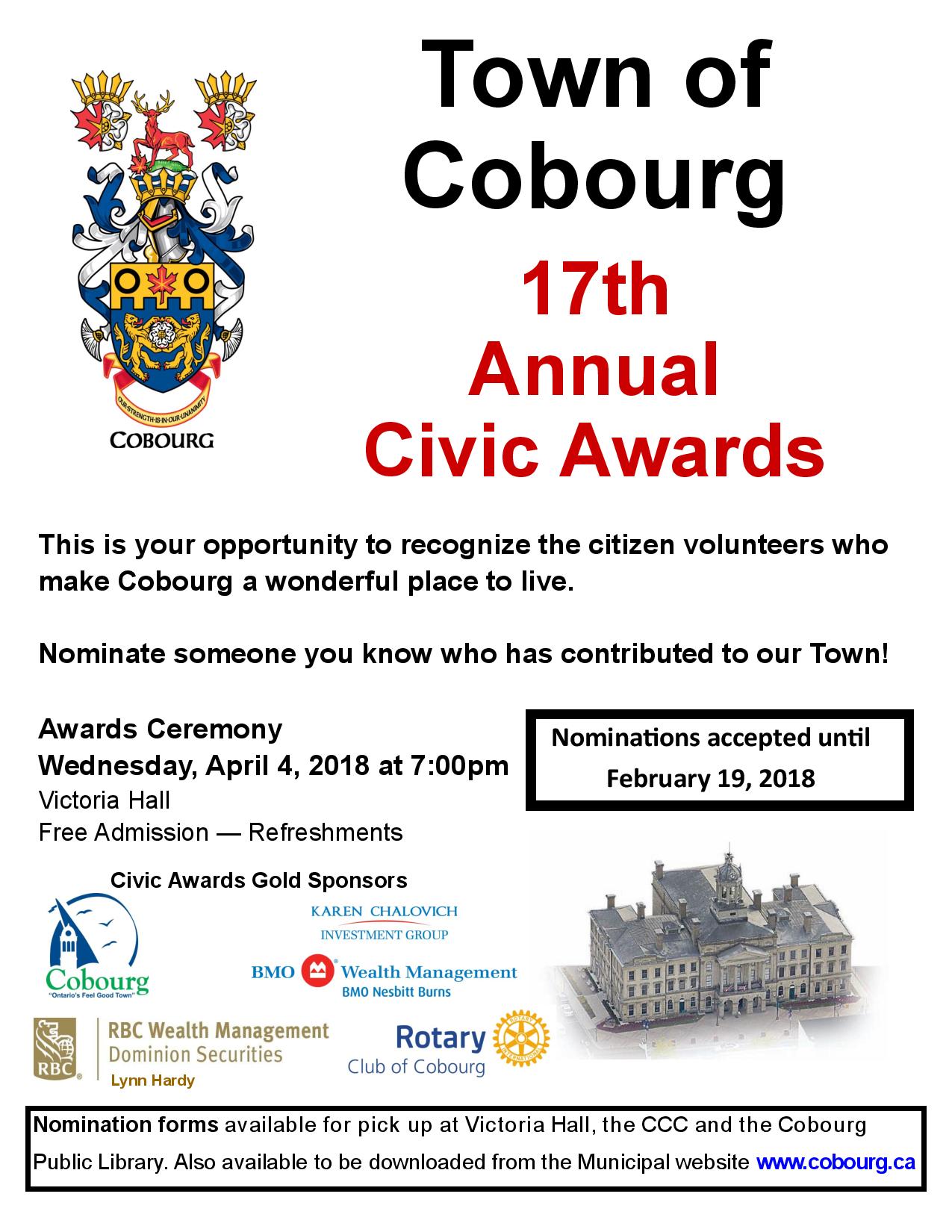 Previous Winners
View a list of the 16th Annual Civic Awards Recipients

Contact us
For questions or additional information please contact Kara Euale at civicawards@cobourg.ca or 905-372-4301