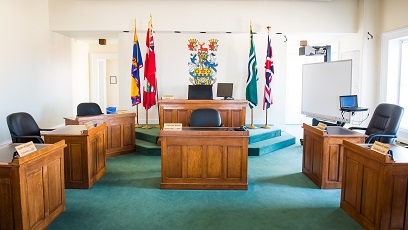 The Legislative Services/Municipal Clerk's Department is an essential link between Cobourg, the General Public and Municipal Council.
The primary role of the Municipal Clerk's Department is driven and dictated by Provincial Legislation:
The Municipal Act, 2001;
Municipal Elections Act;
Municipal Freedom of Information and Protection of Privacy Act;
Marrriage Act;
Vital Statistics Act;
The Legislative Services Department is also responsible for maintaining and providing access to all By-laws enacted, amended and repealed by Municipal Council. A by-law is a law passed under the authority of a Provincial Act and is created as a way to address issues and concerns of the local community.
Another component of the Legislative Services Department is By-law Enforcement. The Town of Coboug is committed to fostering a safe, welcoming and pleasant community for residents and visitors.
Other Services provided by the Legislative Services Department include: