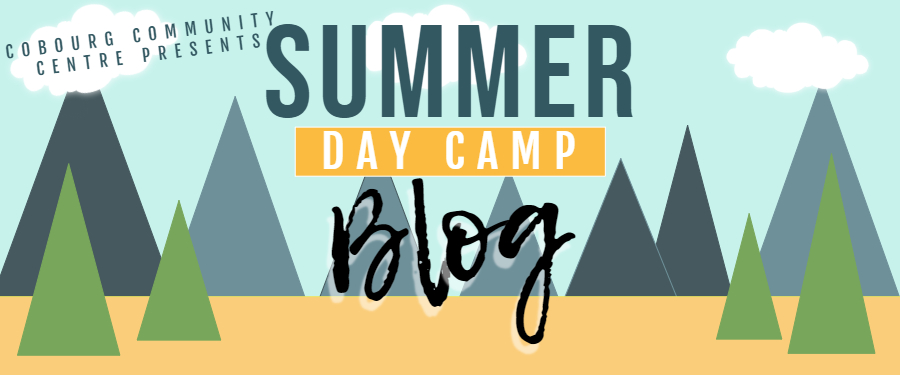 Welcome to our Summer Camp Blog!
Each week we will provide an update on all the activities that have taken place. You'll read about the special memories we've made, activities your child has participated in and all the fun we've had along the way.
Welcome to Camp!
Hello Parents, Guardians and CAMPERS!

We can't believe it's almost time for summer camp ALREADY!!! We are so pleased to offer our 7th consecutive Summer Camp program at the CCC. Before summer gets into full swing, we just wanted to extend a warm camp welcome to you all!! There have been a lot of changes to the CCC Summer Camp this year, as we strive to make your child's experience at camp the best that it can possibly be.

This summer, camp will be a blend of old and new. Our camp will continue to offer exciting trips and activities for our campers, led by an amazing group of staff. We have revamped all of the activities and trips this year, so whether your child has been coming to our camp for years, or this is their first time, they will have a fun-filled camp experience!

We have an amazing group of enthusiastic and skilled staff who are eagerly awaiting the campers' arrivals. While some staff are returning from previous summers, we also have a couple new staff that will be joining our camp team this summer. Krista Williams is the Recreation Coordinator at the CCC and is overseeing camp this summer. Marni Lammers has also joined our camp as the Program Assistant and she will also be overseeing camp as the Team Leader. Aside from Krista and Marni, we also hired two new camp counsellors, which allows us to have nine fantastic counsellors available to run the day to day activities and support the campers.

Amongst all of the new additions to camp this year, is this blog. We have decided to add a blog to our camp where we will make a weekly post that includes an overview of what we got up to at camp throughout the week, as well as some pictures of different crafts and activities that the campers participated in. This year, we are striving to have more communication with parents/guardians so that you too are able to experience what the campers get up to throughout the week. In previous years we have found that when asked "How was your day? What did you do at camp?", campers often reply with "nothing" so we decided to create this blog so that parents and guardians can have more insight as to what their children did during their time in our camp(s).

This year, our camp has gone through quite the growing spurt and we have made some changes to adapt to that. As our camp size has grown, we have increased our outdoor tent size and have put a large fence around the perimeter of the tent. This allows us to spend more time outdoors, with some added protection of a fence between our campers and the parking lot. This year we are aiming to spend less time in the building, and therefore we will be changing our camp pick-up and drop-off location from Bea's Place to the tent outside (weather permitting) but the location for early and extended care will remain in Bea's Place. As our total number of campers per week has grown since previous summers, we have also decided to organize our campers into smaller groups, so that activities and games can be more suited towards the ages and interests of the campers. Since we are planning to spend more time outside than in previous years, please be sure to send your child(ren) with a hat, sunscreen, and a reusable water bottle. You may also want to pack an ice pack in their lunches, as their backpacks will be staying outside under the tents for the majority of days.


Just like last year, we will be taking trips on Wednesdays. The location of the trip changes from week to week, but it is mandatory that all campers that come on Wednesdays attend the trip. On Thursdays we skate, so be sure to send your child(ren) with skates, a helmet, mittens, and warm clothes. If they don't want to skate that is completely okay! We will have staff that stay off the ice and do activities with the campers that choose not to skate. As long as the weather is permitting, we like to do water activities on Fridays. This typically includes going in the sprinkler, playing with water balloons, and sometimes even a slip and slide, so be sure to send your camper(s) with a bathing suit or extra change of clothes.

If you have any questions or concerns, please feel free to contact the CCC at 905-372-7371. Our camp email is camps@cobourg.ca, Krista's email is kwilliams@cobourg.ca and Marni's email is mlammers@cobourg.ca

We are looking forward to an AWESOME summer,


- Krista, Marni & Bailey
& the CCC Day Camp Staff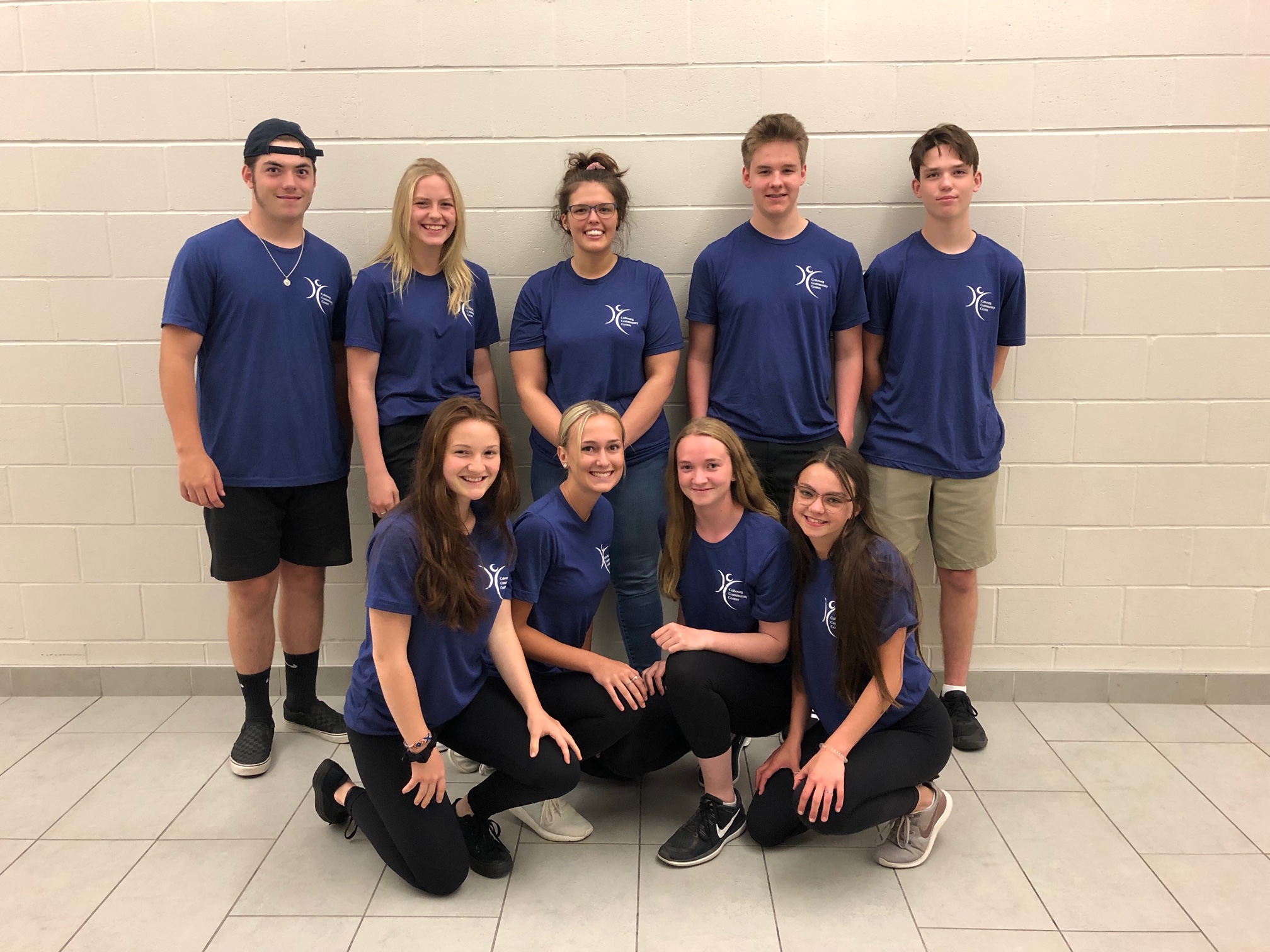 CRAZY CAMP → July 2-5
Our first week of summer camp this year was Crazy Camp, and we sure got up to some pretty wacky stuff! Each day had a different theme; Tuesday was Carnival day, Wednesday was Beach Day, Thursday was Creative Day, and tomorrow is going to Minute to Win it Day!


To start off the first day of camp this summer, we threw our own carnival for the campers in the gym. The campers got tickets that they could use to play games like target golf, bean bag tossing, ring toss, and they could even use them for face painting and popcorn. The campers could win some fun prizes, and earn extra tickets to play more games.


On Wednesday, we took a trip to the Cobourg Beach and Victoria Park. We lucked out with some gorgeous weather, which made playing on the play structures, sand, and splash pad even more awesome! At the end of the day, the campers got a surprise visit from the Cobourg Police, who brought popsicles for all the campers!


Aside from skating, on Thursday the campers got to become scientists in a colourful and messy experiment, using baking soda and vinegar. They also made a craft, where they used newspaper to make a picture of an animal, and spent lots of time playing games outside. Freeze tag, relay races, soccer, and chuck the chicken are just a few examples of the games that the campers played on Thursday.


Friday was the 'Minute to Win It' day and we were playing all sorts of games! The campers were doing a series of friendly competitions to see which group can complete the task the quickest!! There was even a little treat involved for the campers!
Looking forward to Chef Camp next week!
CHEF CAMP → July 8-12
Happy Chef Camp!!

This week we had so much fun making all kinds of different foods and snacks at camp. Not only did the campers get to eat the final products, but they were also involved in preparing all of the materials that were needed and turning the ingredients into a delicious snack! On the first day of camp, the campers were given a recipe book that they were able to colour and decorate. Throughout the week we have been adding the recipes of what the campers have cooked to their recipe books, so that they are able to make it again and again!

During the first few days of camp, the campers had chances to try out baking, cooking, and creating their food masterpieces! Our campers made their own pizza dough, and created their own pizzas to their specific liking. They also created rice krispie sushi, where they made rice krispie treats, and used fruit roll ups, and other candies to turn it into a delicious sushi roll. Next the campers made some tasty sugar cookies, and decorated them with coloured icing, and sprinkles.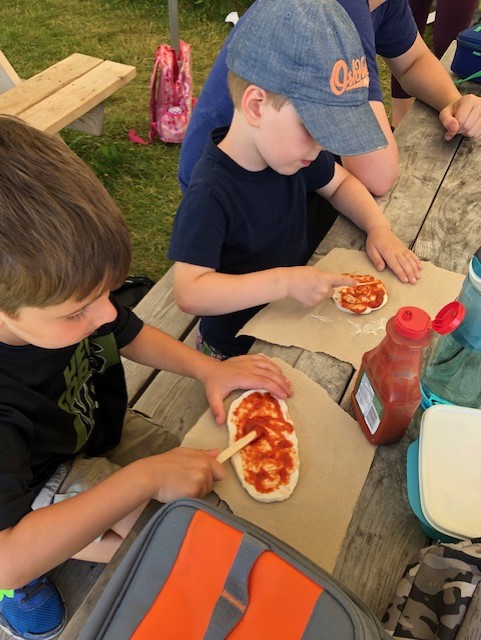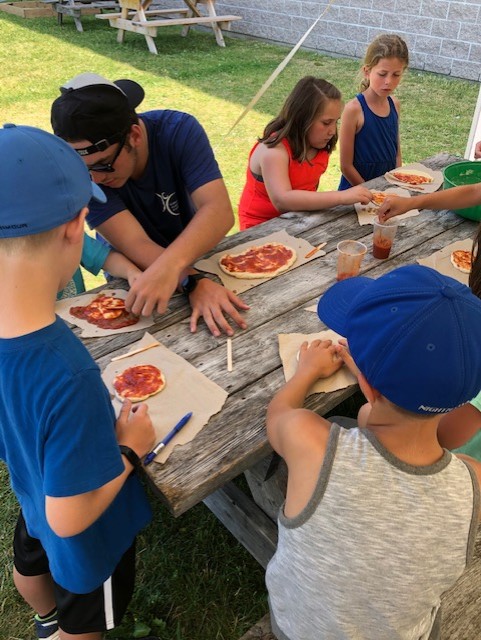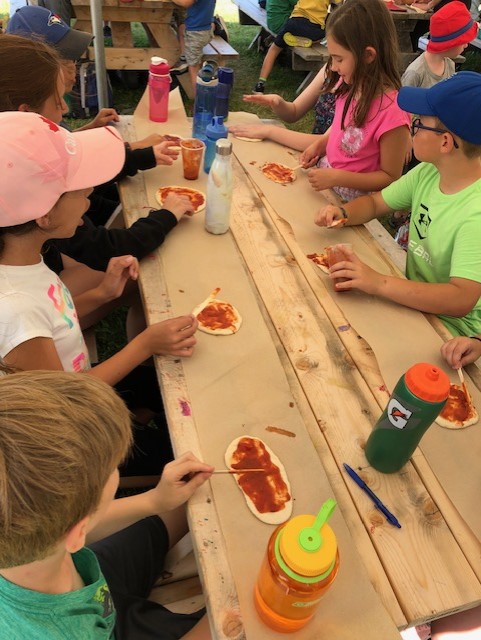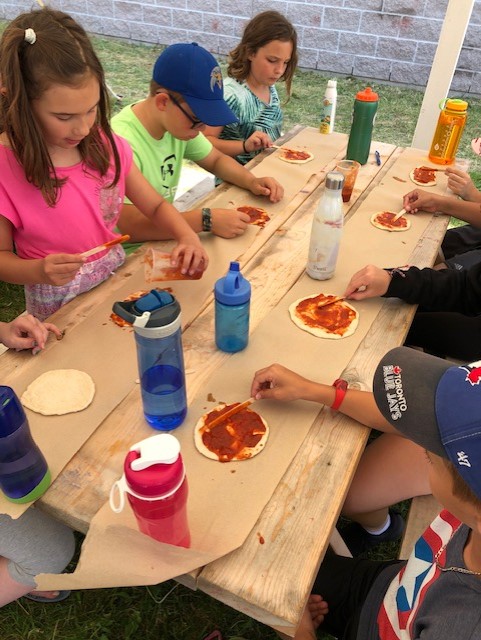 Aside from all the treats and cooking, the campers also got to play some fun games this week like 'Chuck the Chicken', 'Elephant March', 'Rock-Paper-Scissors Baseball', and a scavenger hunt around the facility. We increased the fencing around the tent this week, which allowed us to play so many more games by the tent. This also allowed the campers to have some fun if they finished their snack or lunch a little earlier than the rest of the group. To cool off from the warm weather, we brought the campers into the Bowl to take advantage of the empty Bowl floor. The campers were able to cool down, while playing some fun organized games.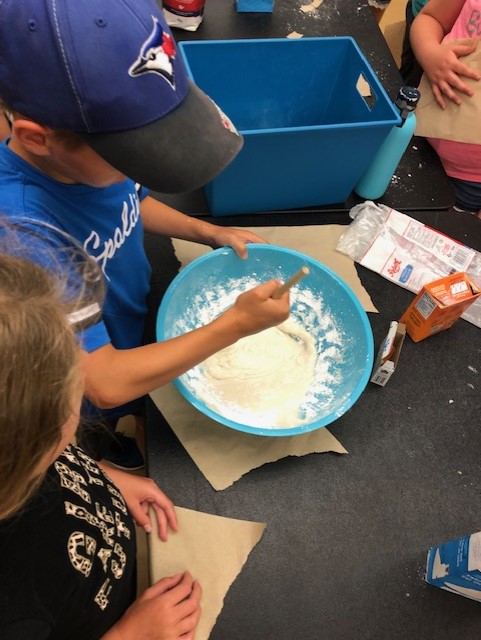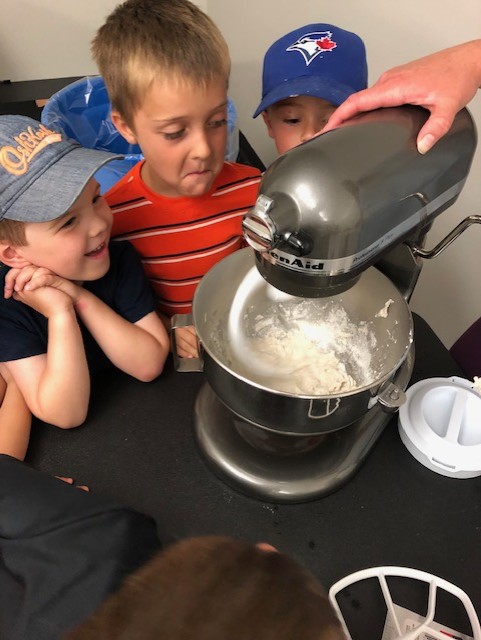 On Wednesday, the campers went on the off-site trips. The older group (aged 7-10) went to Boston Pizza, where they got a tour of the kitchen, and make their own pizza with the toppings of their choice. The younger campers (aged 4-6) went to Burnham Family Farm, where they had a tour of the farms and picked some strawberries. Later, the campers used the strawberries to make a delicious strawberry shortcake treat.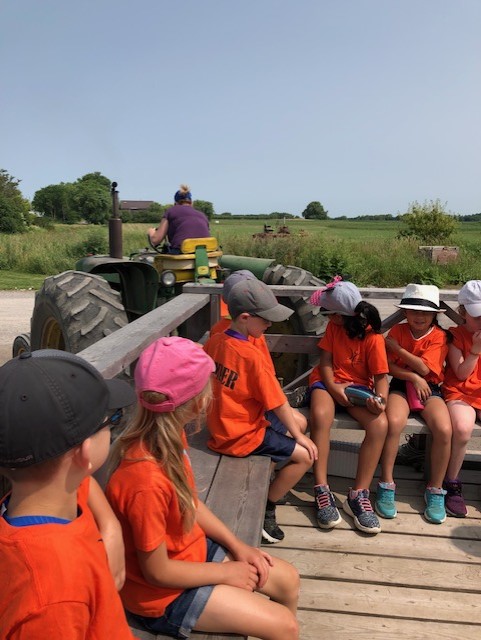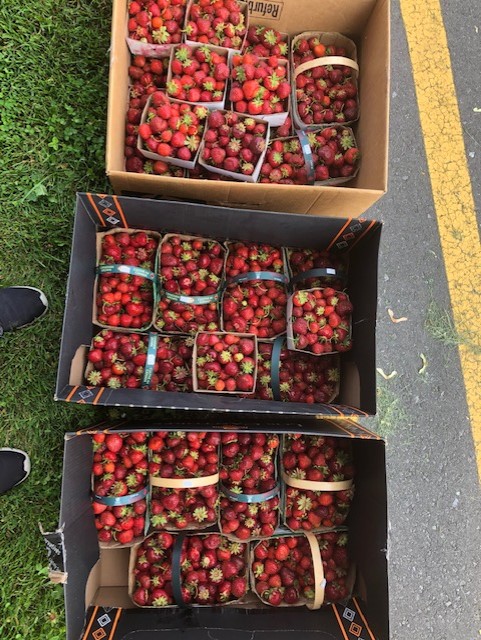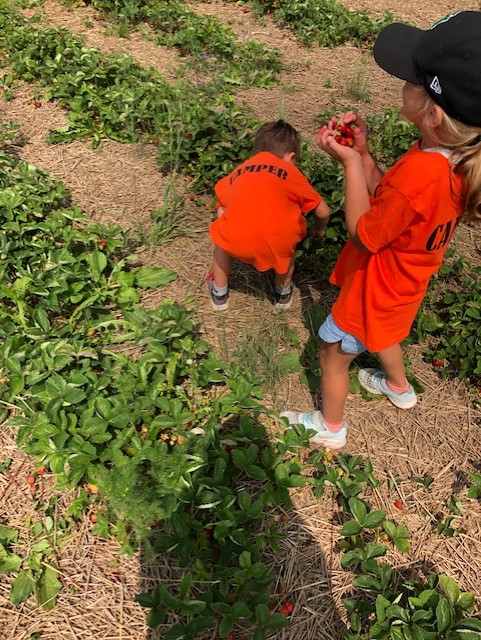 On Thursday, a bunch of the campers went on the ice for a fun skate while the rest of the group played in the gym, and did some fun crafts with the counsellors. We skate every Thursday (except during Survivor Camp) but it is completely optional and we will always provide alternative options for those campers that don't skate or choose not to skate.

On Friday, we will be doing some fun water activities outside with the campers. This varies from week to week but usually includes some water balloons, slip and slides, sprinklers, or other ways to cool down on a hot afternoon! This week we will likely be playing water balloon baseball, and water balloon jackpot with the campers, while also having the sprinkler running as another option for the campers too.
Can't wait for next week!
MAD SCIENCE CAMP → July 15-19
SURVIVOR CAMP → July 22-26
CREATIVE CAMP → July 29 - August 2
SPORTS CAMP → August 6-9
MESSY CAMP → August 12-16
HOCKEY DEVELOPMENT CAMP → August 19-23
UNDER THE SEA CAMP → August 19-23
AROUND THE WORLD CAMP → August 26-30
Sign Up for Blog Updates
Simply click on the 'Receive Email Updates' link below and get notices right to your mailbox as soon as we post a blog!