\
Welcome to the Seniors' Activity Centre!
Please see below for our current seniors schedule.
---
HOW TO REGISTER ONLINE VIDEO TUTORIAL:
For a step by step slide show that represents the above video tutorial, please click the button below.
Online Registration Step by Step PDF
---
June 5- September 1, 2023 Seniors 55+ Centre Schedule!
All classes will be open for registration Friday at 8:30am for the following week.

Registration opens Friday mornings at 8:30am for the following week.
Program Registration Rules
With the colder months quickly approaching we wanted to remind everyone that the Senior 55+ programs still require registration, especially all gym programs as they have limited capacity and are very popular.
Due to an increase in popularity, the senior 55+ gym program reservations will only be held for 15 minutes past the program start time.
To ensure your spot is held please come on time to your desired class.
If you register and cannot attend, we ask that you call reception at 905-372-7371 to remove your name from our attendance list so that spaces can be opened for others.
---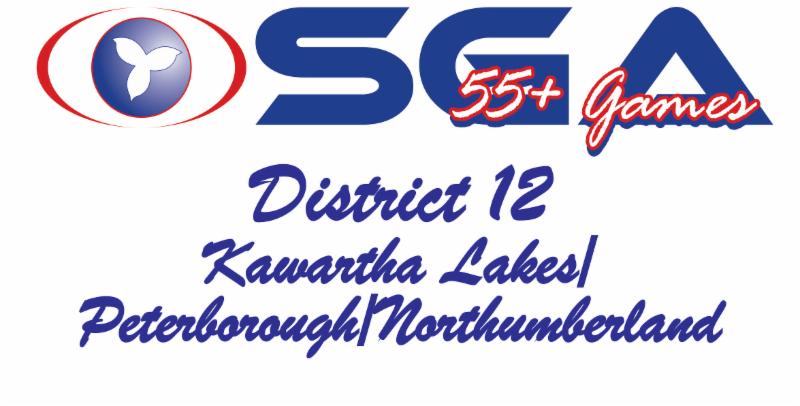 This is our time...The Ontario Senior Games Association's (OSGA) whole purpose is to promote an active life style for those 55+ adults who are not involved in the more advanced or master levels of activities.
---

All Senior Program Descriptions: (Specialty Programs and Drop in Programs)
Active Fit
The focus of this class is resistance training, along with some balance training. The goal is proper technique and increased body awareness.
Book Club
A social group that meets once a month to discuss their current group book over some coffee, tea and treats. Runs the first Wednesday or every month at 11:00am.
Body Tone
A fun and interactive class includes weights for muscle conditioning and low impact cardio to gradually increase your heart rate. Stretching and balancing exercises finish off the class. We do use mats during this program and encourage you to bring your own mat to this program if you have one.
Body Sculpt
Combining core strengthening exercises with stretching, Body sculpt will utilize your own body weight to strengthen core muscles from your shoulders, down. Suitable for all fitness levels
Carpet Bowling
A form of bowling played indoors on a strip of carpet, at the centre of which lies an obstacle round which the bowl has to pass.
Camera Club
A social group designed to target photography lovers. Runs the first and third Thursday of every month at 9:30-11:30am. Starts in October 2022.
Cardio Training
This easy-to-follow cardio class improves cardiovascular endurance and balance while incorporating some choreography that keeps you moving around the gym and having fun. The class incorporates weights to build muscle strength and stretching improves flexibility.
Cardio Fit
This program will get your heart rate up and keep it up! By doing exercises that engage multiple muscle groups at the same time, and incorporating light weights and quickly with less rest time, your heart rate will be up, and getting stronger each class!
Friendship Group
An uninstructed social group that meets weekly for social interaction.
Move it Mondays
A cardio based program that will get you moving and start your week off right! This class includes some light weight training and stretching. A great beginner program that allows for simple changes to modify the intensity of the exercises based on your skill levels.
Line Dancing
Enjoy music and movement with this line dancing class. Using a variety of music styles that will form a line dance. Stay after for more social time and enjoy a coffee.
Group Training
Small groups with specific personal training programs. Offered in 6 week sessions. Please contact for season availability.
Pickleball
Pickleball is a paddleball sport (similar to a racquet sport) that combines elements of tennis, badminton, and table tennis. Two or four players use solid paddles made of wood or composite materials to hit a perforated polymer ball, similar to a Wiffle Ball, over a net.
Quilting
An uninstructed social group that meets weekly for quilting.
Table Tennis
Table tennis, also known as ping-pong and whiff-whaff, is a sport in which two or four players hit a lightweight ball, also known as the ping-pong ball, back and forth across a table using small rackets.
Wood Carving
An uninstructed social group that meets weekly for wood carving.
Walking Intervals
This class boasts intervals of cardiovascular activity using the walking track and pairs it with strength training using various forms of equipment for an all in one workout. Alternating between cardio and resistance training is the perfect combination if you are in a time crunch! This class is suitable for all fitness levels. **This class could run outside in the Spring/Summer, weather permitting.
Weight Wednesdays
Low impact, high intensity! Weight Wednesdays will work your body, with weight training that is adjustable based on your personal levels. Focusing on different muscle groups each class, this program will have you working muscles you didn't know you had and making you stronger as you go!
Yoga
Improve balance, flexibility, cores and muscle strength. Manage chronic pain and stress with relaxation techniques to help you cope with the daily stresses and demands of your life. No previous yoga experience required- all fitness levels welcome.