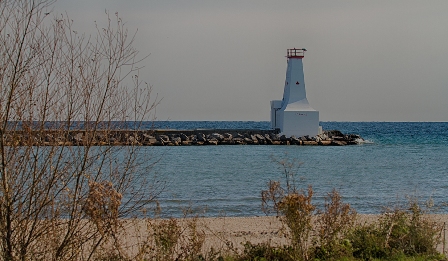 Approaching Cobourg from the lake
43°56.04' N; 78°09.75' W
Cobourg Marina monitors VHF 68.
Approaching Cobourg from the east, watch for the silver domed water tower one mile east of town. Approaching Cobourg Harbour will be a mile long sandy beach.
Approaching from the West, watch for Peters Rock shoal marker approximately 3 nautical miles from the Cobourg Harbour. CAUTION: pass well south of Peters Rock. A large light house with a red flashing light on your starboard side and a small lighthouse with a green flashing light on your port side will guide you in to the harbour safely.
Cobourg waterfront by car
Location: 2 Exits from Hwy 401, 472 at Burnham Street and 474 at Division Street. Follow the Way Finding signs to the waterfront. Alternatively set GPS to 103 Third Street, Cobourg Ontario, K9A 5W9
110 km east of Toronto
145 km west of Kingston
420 km from Montreal
295 km from Ottawa
Need more information?
Visit the Cobourg Marina website today.