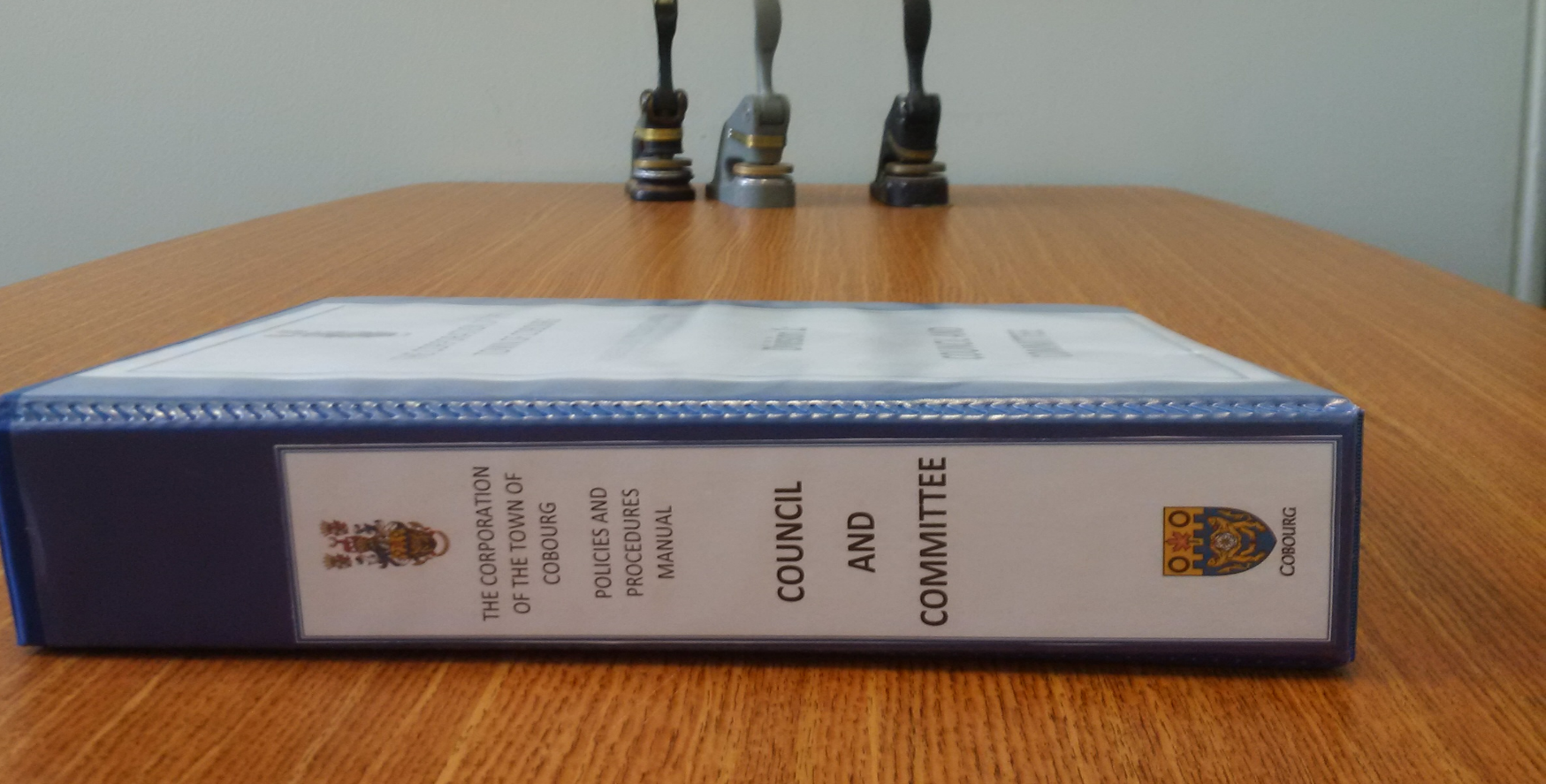 Corporate Policy
The Town of Cobourg is currently reviewing its Corporate Policies and Procedures, and upon approval is posting the documents to this website and Civic Web. This page will be updated on a regular basis throughout the review.
The following list provides several policies for Council and Municipal Staff to use as a guide in a given set of circumstances and shall provide a reference and information for Ratepayers and Residents. All Council policies have been adopted by resolutions of Council which will be found in the Council minutes.
Municipal policies are divided into five sections:
ADM- Administration
FIN- Finance
GEN-General
HS-Health and Safety
OPS-Operations
What is a Policy
A Policy is a statement of what the Town will do in a given set of circumstances. A Policy provides a framework for the delegation of decision making, eliminates misunderstandings, reduces uncertainties and enables goals and objectives to be met.