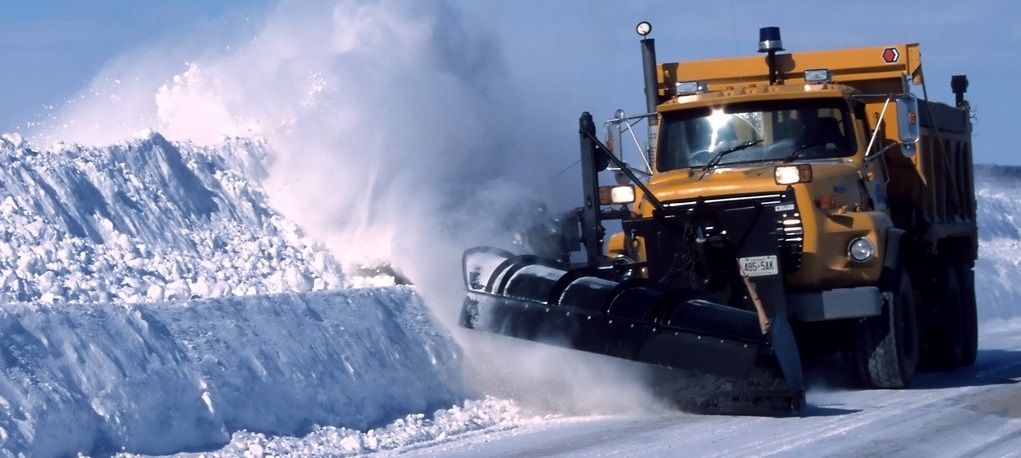 The Town of Cobourg is responsible for snow removal and maintenance during the winter months to ensure the safety of all residents. Public Works is responsible for snowplowing roadways and salting or sanding icy conditions on municipal roads.
Snow Plowing
During the winter months, snow removal is completed on a priority basis to ensure the safety of residents:
Class #1 - Arterial Roads/Emergency Routes
Emergency Routes and Arterial roads are cleared first due to the high volume of usage and for safety of residents and emergency responders. Examples of these streets include Division Street, William Street and King Street.
Class #2 - Collector Streets/Bus Routes
Collector Street and Bus Routes are secondary for snow clearing and are completed after Class #1 routes have been cleared. Examples of these streets include Chipping Park Boulevard and Westwood Drive.
Class #3 - Residential Streets
Residential Streets are cleared after Class #1 and Class #2 roadways have been completed. Frei Street and Daintry Crescent are examples of Class #3 streets.
For more information please see our winter maintenance level of service policy. Please note that the Highway Traffic Act does not allow the plowing or shoveling of snow onto any roadway.
Winter Parking
Parking is not permitted on any major designated roadways or streets during the winter months of November 1st to March 31st from 2 a.m. until 7 a.m.
The Town of Cobourg Parking Regulation Bylaw Number 030-2022 states that no person shall park a vehicle on any designated collector and arterial roads, as well as all roads listed within Schedule P of the By-law, between November 1 and March 31, which is designated the winter parking season, between the hours of 2 a.m. and 7 a.m.
The bylaw also states no parking, at any time, on all cul-de-sacs and wide corners during the winter season (November 1 to March 31).
For more information and a list of affected cul-de-sacs and wide corners refer to Bylaw Number 030-2022, Schedule PP. For the winter months there is no parking on Havelock Lane, Balls Lane, Park Lane and Jex's Lane.
Sidewalk Clearing
Property owners are responsible for clearing snow and ice from sidewalks that surround their property. Snow and ice must be cleared no later than midnight on the day following any snowfall. For more information on sidewalk snow clearing please see our sidewalk clearing By-law.
Frequently Asked Questions
Q) I just finished plowing my driveway and the plow came by and filled it back in. What can be done about this?
You may need to clear your driveway several times during and after a major snow storm.
Q) Why can't the plow lift the blade at my driveway?
The snowplow equipment is not designed to be lifted during plowing. During the plowing process the blade must remain on the ground in order to clear the roadways effectively. Additionally, lifting the plow during operation would cause hazardous driving conditions.
Q) Why are cul-de-sacs always last to be plowed?
Cul-de-sacs are challenging to remove snow from and require special equipment to effectively clear the snow in these areas.
Q) The plow made one pass down my street - when will they return?
One pass plowing is meant to assist residents to get out onto the roadways earlier. Snow plow crews will return later to clear the street completely.
Q) How is the winter parking bylaw enforced?
For information regarding enforcement of the Town of Cobourg Parking Regulation Bylaw Number 030-2022 please see our By-law enforcement page. For general information on parking in Cobourg please check out our Parking page.
Contact Department
Public Works Yard
390 King Street West, Cobourg, ON K9A 2N7
Numbers
T.: 905-372-9971
F.: 905-372-0009