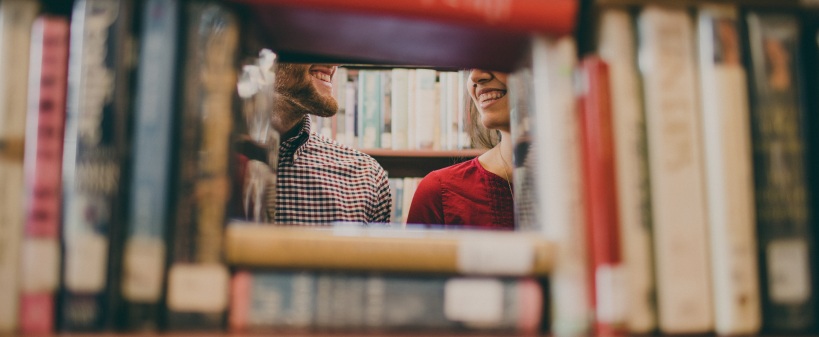 Adult and Teen Services at the Library
Whether you're looking for learning or leisure, we have something to catch your interest!
Reader's Advisory:
Have you run out of things to read or watch? Take a moment to speak with our Access Services staff at the main floor desk. They are always happy to offer reading or viewing suggestions and help you find your next favourite.
Information Services:
If you're looking for information, you can start at our second floor Information Services Desk.
Trained staff can help you find the answers you need or to get started on your own research.
Adult and Teen Collections
Avid reader or movie buff, you'll find something to borrow at the Library.
Movies, documentaries and your favourite TV shows
Novels and Non-fiction books
Books on CD
Large Print
Dozens of magazines and local newspapers
Video games (Playstation 4, Playstation 3, XBox One, XBox 360, Wii, WiiU, NintendoDS)
Graphic Novels
... and more!
Adult Programs
Adult leisure programs on a variety of topics, ranging from gardening to the paranormal are offered monthly.
Computer training - Sign up for training classes or book a one-on-one training session with a volunteer computer trainer for personalized help.
e-Books & e-Readers - Book a session with staff to learn about e-books and set up your personal device as an e-reader
Check out our current line-up of adult programs. All programs are free!
See how you can volunteer at the Library
Teen Programs
Local History Room
Open whenever the Library is, the Local History Room has over 1400 historical resources for all researchers, whether you're just starting out or have been researching for years.
See our Local History page for more details.
Free Internet Access & Online Resources
Computers with access to the Internet and Microsoft Office software are available on the Library's 2nd floor and at each of our Hamilton Township branches.
We also offer free Wi-Fi at all locations.
We also subscribe to a number of online resources, including encyclopaedias, auto repair manuals and Ancestry.
Printing and photocopying is also available at all branches for a small fee.