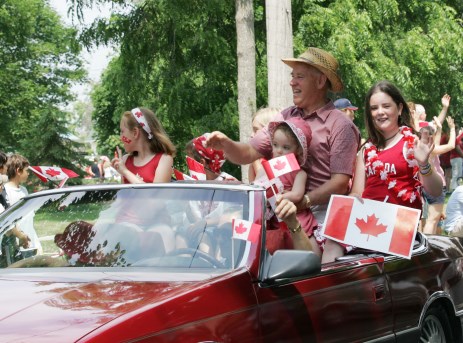 We are excited to celebrate the 150th anniversary as a nation in 2017. Don't miss out! Find out how you can become involved.
Planning an Event
If you or your organization is planning an event in 2017 the Cobourg 2017 Organizing Committee encourages you to join in on the Cobourg 2017 theme.
A marketing kit has been prepared to assist you in promoting your event to the public.
'Event in a Box'
A free 'Event in a Box' kit will soon be available for local organizations. The kit will include promotional items such as window decals, stickers and pins to help you promote your event as part of the Cobourg 2017 celebrations.

These boxes, along with pop-up banners, can be signed out from the municipal Community Events office prior to your event and returned once you are done. For more information on signing out an event box contact lscott@cobourg.ca
Use of the Cobourg 2017 Logo
The Canada 150 Organizing Committee encourages community organizations to use the Cobourg 2017 logo for their event promotions and materials.
Use of the logo can be achieved by contacting the Town of Cobourg Communications Officer at communications@cobourg.ca . Please include a design template of the poster or promotional material you are working with and an example or description of how the logo will be used.