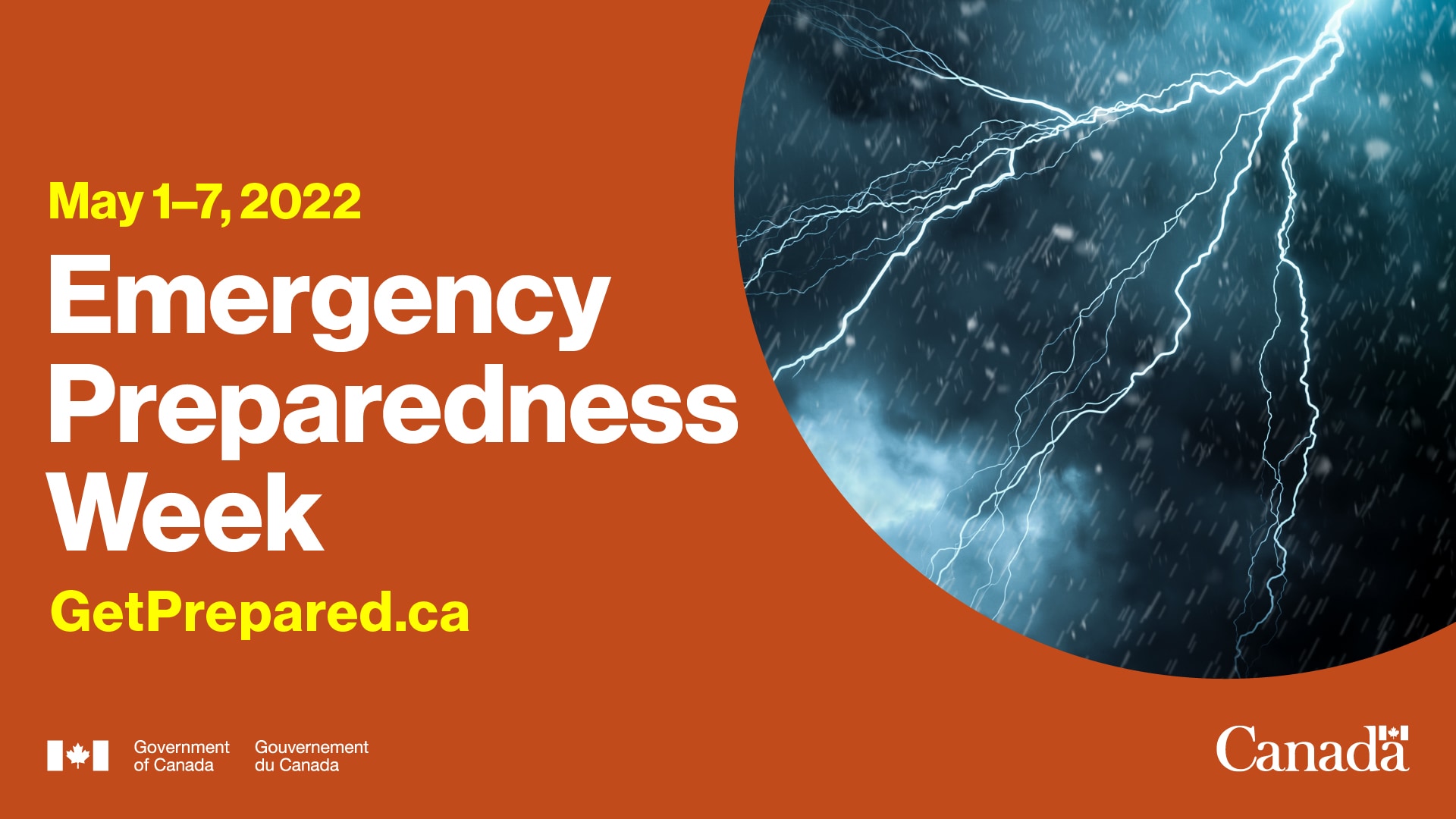 Your preparedness helps us all!
Emergency Preparedness Week encourages Canadians to take three simple steps to become better prepared to face a range of emergencies:
Know the risks - Although the consequences of disasters can be similar, knowing the risks specific to our community and our region can help you better prepare.
Make a plan - It will help you and your family know what to do.
Get an emergency kit - During an emergency, we will all need some basic supplies. Residents may need to get by without power or tap water. Be prepared to be self-sufficient for at least 72 hours in an emergency.
Flood Reduction and Prevention Guide

As a special initiative in support of Emergency Preparedness Week, the Town of Cobourg has developed a Flood Reduction and Prevention Guide. This guide provides helpful tips and information on how you can protect your family and your home in the case of this costly and dangerous natural disaster. Cobourg residents can pick up the Flood Reduction and Prevention Guide at Victoria Hall, the Cobourg Community Centre, and the Cobourg Public Library.
What is an Emergency?
The Emergency Management and Civil Protection Act defines an Emergency as "a situation or an impending situation that constitutes a danger of major proportions that could result in serious harm to persons or substantial damage to property and that is caused by the forces of nature, a disease or other health risk, an accident or an act whether intentional or otherwise."
Personal Preparedness
Emergency Preparedness starts with you. Being prepared will make you feel in control when an emergency happens.


Prepare, plan, and practice - these are the elements of a good emergency program.

You can find resources listed on the Personal Preparedness page to help you prepare a full and effective emergency plan for you and your family.
How will I know when an emergency is happening?
In an emergency, we use local radio, newspaper, and social media to inform the community about what is happening.
Stay Informed/Stay Connected
In an emergency our public inquiry line will be activated. Public Inquiry number: 905-377-8696 (905-377-TOWN) This is a non-emergency number regarding town and community services. If you require immediate help, please dial 911.

For updates and alerts on emergency and non-emergency situations sign-up for the following notification systems: Follow the Town of Cobourg on Facebook and Twitter
Cobourg Emergency Program and Plan
The Town of Cobourg must have an Emergency Management Program. Our program includes an Emergency Management Plan that is reviewed and exercised yearly.
Cobourg Emergency Management Coordinator (CEMC) Information
Brent Larmer, Director of Legislative Services
Email: blarmer@cobourg.ca
Public Education
Are you a local service or community group? If you are interested in learning more about how you can better prepare yourself and your family in the case of an emergency, the The Town of Cobourg Emergency Planner is available to come and present to your group.