What is the Emergency Training Exercise?
Each year the Town of Cobourg holds an emergency training exercise in order to practice and test our emergency services and waterfront staff in the event of an incident. This year the event will be taking place on Friday, June 21, 2019 from 1-4 p.m. on and around the Cobourg Beach and waterfront. In the event of an actual emergency residents could expect to observe commotion, emergency vehicles of all types, and media gathering.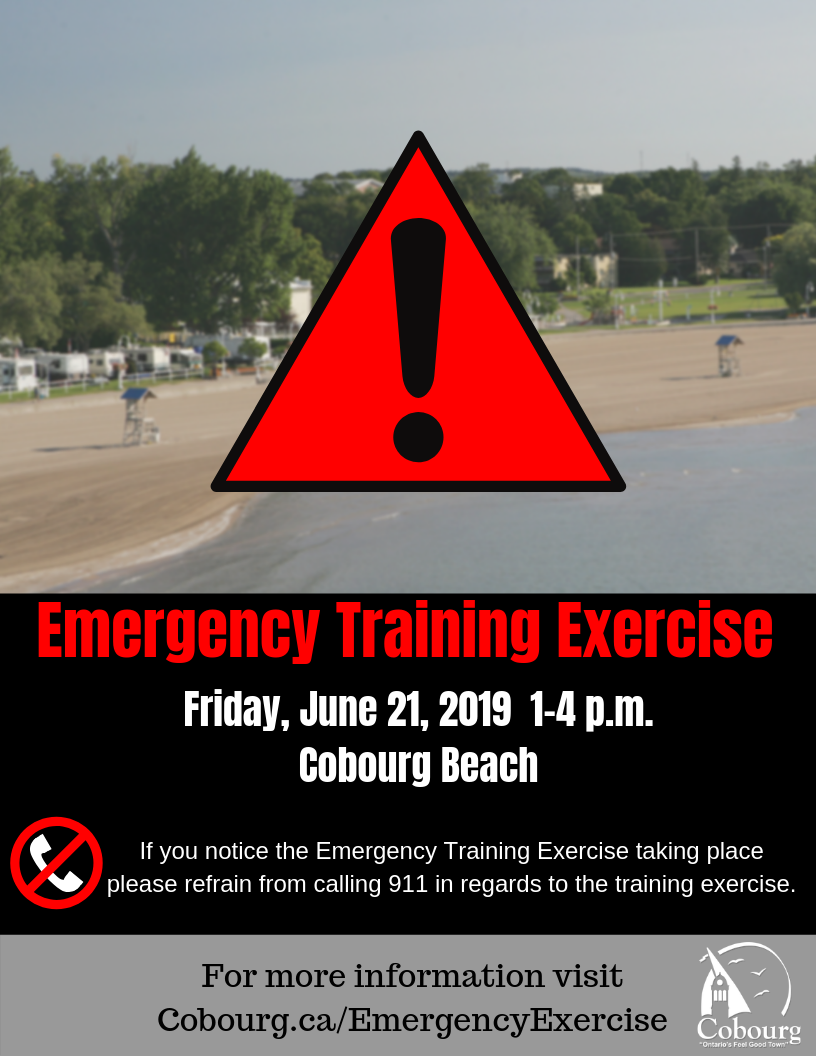 No Need for Alarm - Refrain from Calling 911 if You Are Observing the Training Exercise
We want to advise residents to please refrain from calling 911 in regards to any ongoing activity related to the exercise. If residents are unsure or want to clarify any activity they can contact Cobourg Police Services at 905-372-6821. If you are experiencing an actual emergency at the time (not the emergency exercise) please call 9-1-1 or emergency services as normal.
The beach will be open as usual during the event so residents and guests are welcome to use the beachfront as they would normally. Please be advised however, there will be commotion and activity on the beach that may disrupt your beach activities.
More Information