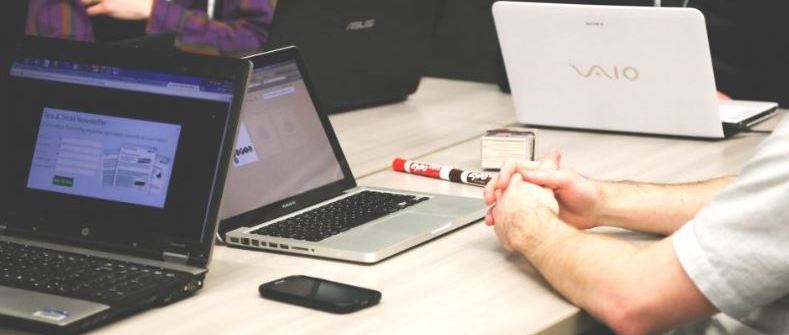 Digital Library - online resources available 24/7
You may need your library card number and PIN number (last 4 digits of your phone number) to access some databases.
Local Interest Databases
Cobourg and District Images - An amazing resource of the Cobourg Library's digital collection Archival Photos, and a growing portion of our Archival Documents!
Cobourg Newspaper Index - Updated weekly by Library staff, this is an index to the Northumberland News and Snapd Northumberland West. Indexing for editions of the Cobourg Daily Star/Northumberland Today.com are available (ceased publication November 2017).
Contribute Your Photos and Stories
The Cobourg Public Library is seeking to document how the residents of Cobourg and area are experiencing the COVID-19 pandemic of 2020. Help us document this moment in history as it is happening. Browse previous entries at Covid-19 Digital Archive.

We are also looking for your Memories of the Cobourg Library, as we celebrate 25 years on Ontario Street.
Share your memories with us. Browse previous entries at Your Memories of CPL Archive.
Send us a picture (JPG, GIF or PNG files) or tell us a story. Entries will be processed and posted within 72 hours. Thank you!
E-Books and Audiobooks - to download or view/listen to online
OverDrive - Borrow eBooks, audiobooks, and more - anywhere, anytime. All you need is a library card and your PIN#.
Tumble Book Library - A collection of animated, talking picture books. You can watch your favourite picture book being read aloud to you! You can watch Tumble-TV, or play games or puzzles.
Check out the Language Learning section for books in French, Spanish, Chinese & Russian. There are books available for the i-Pad too!
ADDITIONAL FREE EBOOKS
TumbleMath - K-6 math ebook database
TeenBookCloud - Grade 7-12 ebook database
AudioBookCloud - All ages audio book database
RomanceBookCloud - A huge collection of steamy Romance novels for the older crowd!
MORE FREE EBOOKS - From EBSCO
Username: solstrial ; Password: Spring20202!
EBSCO eBooks Canadian Subscription Collection
Offer researchers thousands of e-books from top Canadian publishers and authors. This e-book collection covers a diverse range of subjects including topics pertaining to Canada, Canadian history, native culture, politics and current events.
EBSCO eBooks Cricket Media Subscription Collection
Build strong literacy skills in students from pre-K to 8th grade by offering digital access to award-winning, short-form fiction and nonfiction titles by Cricket Media. This unique e-book collection explores a wide range of subjects to help young readers explore and expand their worlds.
Find your next great read ~ Author read-a-likes ~ What's the next title in that series?
NoveList Plus - A readers' advisory service, which provides access to 155,000 fiction titles, with features such as: Author read-alikes, Book discussion guides, Reading lists and more. Cilck the link to check the Library's catalogue. Enter your card number without spaces.
Novelist K-8 Plus - Booklists, recommended reads, book discussion guides, author biographies and award winners for ages 0-18. Click on the link to check the Library catalogue to see if it is available or place a hold!
Hobbies, Crafts, Health, Languages and e-Magazines
Consumer Health Complete - Heatlh resources on a variety of health and wellness topics, including complementary, holistic and integrated medicine. New! Content for Teens and Their Parents - dozens of articles on a variety of teen health topics from smoking and sexting to dealing with anger and coping with divorce.
Flipster - Enjoy free access to e-magazines until July 6th.
Lingo Lite - helps you learn basic vocabulary in 30 languages from native speakers. Each vocabular entry includes a color photo, a native speaker video, and the word or term in the local language and your native language. Free trial access until July 31st.
Hobbies & Crafts Reference Center - provides detailed "how-to" instructions and creative ideas for virtually every hobby enthusiast. Whether you enjoy baking, knitting, model building, or playing the piano, you'll find full-text articles from leading hobby and craft magazines along with hundreds of how-to videos and thousands of recipes.
Mango Languages - More than 70 languages to learn. Free trial access until June 1st.
Merck Manuals - Explains medical disorders, their symptoms, how they're diagnosed, and how they can be prevented or treated. There are 3 versions - Professional Version, Consumer Version and the new Veterinary Manual. They are offered as a free public service to health care professionals and the general public.
World Book Online - Fill in the form, and receive access to: Early Learning; Kids; Student; Advanced; Timelines; eBooks; Activity Corner; Discover; Dramatic Learning; Kids eLearn; Science Power; Social Studies Power; Other Languages: - Enciclopedia Estudiantil Hallazgos; Banco de Contenidos aualPlanets; L'Encyclopedie Decouverte
Research
AtoZ Food America - provides 7,000 recipes, 650 ingredient articles, vintage food labels and ads, historical what did they eat articles, how to make food videos, and more. Free trial access until July 31st.
AtoZ World Business - contains 100 comprehensive country business guides covering more than 120 content modules each. Free trial access until July 31st.
AtoZ World Food - This proprietary database includes 884 food culture articles, 6,500 traditional recipes, 650 ingredient articles, historical timelines, glossaries, and 2,000 food quotes. Free trial access until July 31st.
AtoZ World Maps Online - is a collection of 60,000 royalty-free maps that students and library patrons can download and print. Also included are visual glossaries, geography games, extensive flag images, and teaching tools. Free trial access until July 31st.
AtoZ World Travel - contains 202 world city travel guides. These beautifully illustrated and up-to-date guides cover travel essentials, attractions, insiders' information, excursions, nightlife, shopping, culture, cuisine, health, security, language, maps, and lots more. Free trial access until July 31st.
Ancestry Library - A genealogy or family history research tool with records from Canada, the US, UK, and some European countries. Records include census and voter lists, birth, marriage and death, military, immigration and emigration (In-Library access only).
Canadian Points of View Reference Centre - Containing resources that present multiple sides of a current issue — including information on key topics of interest to Canadian researchers — this database helps students develop persuasive arguments and essays, better understand controversial issues and develop analytical thinking skills.
Canadian Reference Centre - This database includes leading Canadian and international periodicals in full text, full-text reference books, biographies, and an image collection containing more than one million photos, maps and flags.
Explora - Search Canadian Reference Centre, Primary Search, MasterFILE, GreenFILE and Canadian Literary Centre all at once. Trustworthy, intuitive and simple research tool
Frontier Life - A digital collection of primary sources including material from the Hudson Bay Archives and the Glenbow Archives. It is designed to enrich teaching and research, examining settlement, existence and interactions at the edge of the Anglophone world from 1650-1920.
Funk & Wagnalls New World Encyclopedia - This database provides over 25,000 encyclopedic entries covering a variety of subject areas.
Global Road Warrior - Topics include culture & society, travel, education, history, holidays and festivals, language, media outlets, music, maps, money, national symbols, and religion. Illustrated with more than 30,000 photos, maps, and flag images. Free trial access until July 31st.
GreenFile - Topics covered include global warming, green building, pollution, sustainable agriculture, renewable energy, and recycling.
MasterFILE Premier - A Digital Collection of Full-Text Magazines that provides full text for magazines, reference books and primary source documents. It also includes an extensive image collection containing photos, maps and flags.
Primary Search Main Edition - Main Edition provides access to popular full-text magazines for elementary school research.
World Book Online - Fill in the form, and receive access to: Early Learning; Kids; Student; Advanced; Timelines; eBooks; Activity Corner; Discover; Dramatic Learning; Kids eLearn; Science Power; Social Studies Power; Other Languages: - Enciclopedia Estudiantil Hallazgos; Banco de Contenidos aualPlanets; L'Encyclopedie Decouverte
Self-Help
Ontario G1 Practice Tests - This online resource provides G1 practice tests for anyone that is preparing for the written portion of their G1 driving exam. NOTE: This is NOT an official G1 test website, please visit http://www.mto.gov.on.ca/ for more information about licenses and driving tests.
Service Ontario - Available online, at the Library, or at a ServiceOntario Centre. Do you have questions about Driver's Licences, Vehicle Records, Accessible Parking Permits, Business, Health, ID and Certicates, Outdoors card and much more.
TechBoomers - Learn how to use popular websites and apps for free
World Book Online - Fill in the form, and receive access to: Early Learning; Kids; Student; Advanced; Timelines; eBooks; Activity Corner; Discover; Dramatic Learning; Kids eLearn; Science Power; Social Studies Power; Other Languages: - Enciclopedia Estudiantil Hallazgos; Banco de Contenidos aualPlanets; L'Encyclopedie Decouverte