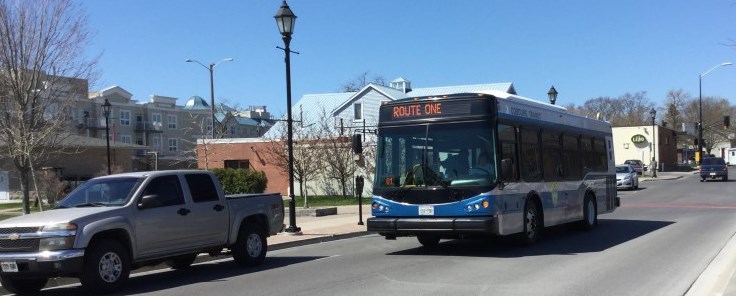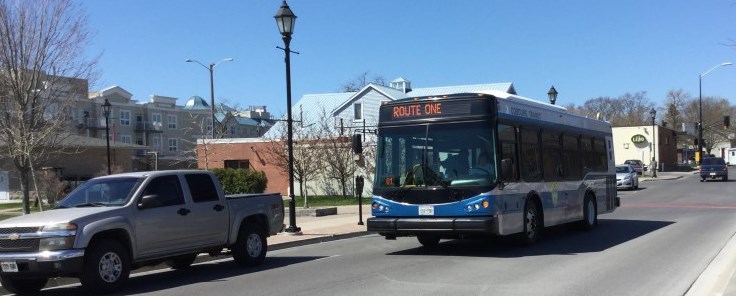 The Town of Cobourg has both a bus system that runs throughout the whole town as well as access to the Via Rail system as part of the Toronto - Ottawa/Montreal corridor.
There are two buses that travel on two different routes within Cobourg. We are fully accessible and combine the dependability of fixed route services with the flexibility of door-to-door service for eligible riders through our WHEELS service.
Hours of Operation
Monday to Friday: 6:15 a.m. - 7:45 p.m.
Saturdays: 8:15 a.m. - 6:45 p.m.
Sundays: 8:45 a.m. - 3:45 p.m.
Fees
All fees are applicable for a one-way trip.
Adults: The cost to ride the bus is $2
Pre-school children: 5 years and younger ride for Free
For more information on Cobourg Transit you can contact the Engineering Department at (905) 372-4555.
You can also check us out on Twitter! Follow us for updates and route changes/delays/notices at @Cobourg_Transit.
Cobourg VIA Rail
Located at 563 Division Street, the VIA Rail runs through the town connecting us to both Toronto and Ottawa/Montreal. There are multiple departures during the day going both east and west.
The station is newly renovated with full accessibility for handicapped persons.
If you need more information about VIA Rail departures and arrivals, visit VIA Rail.
GO Transit
A division of Metrolinx, GO Transit is the regional public transit service for the Greater Toronto and Hamilton Area, with routes extending to communities across the Greater Golden Horseshoe.
For information on Go Transit/Rail visit GO TRANSIT.