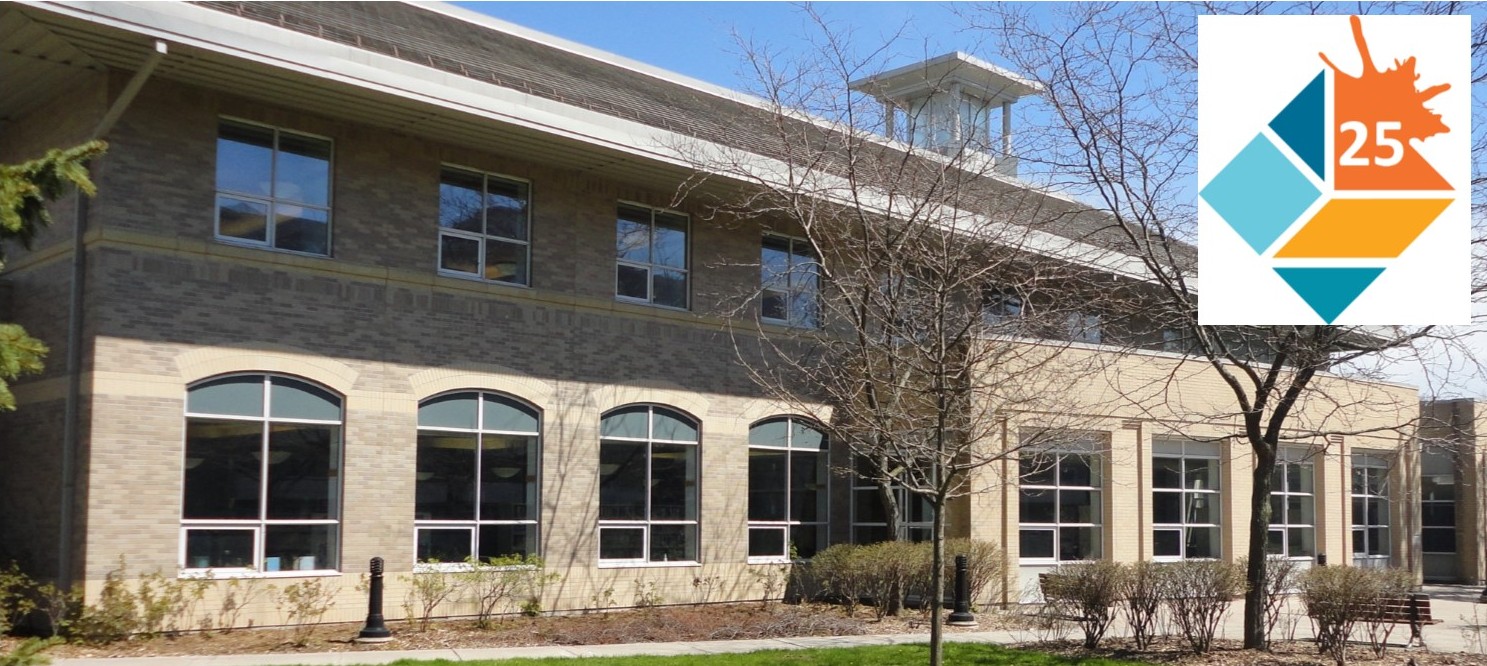 25th Anniversary of our Library on Ontario Street
The Cobourg Public Library moved to 200 Ontario Street in September 1995, and to celebrate, we have special programs and events planned for the whole year!
Interested in helping us celebrate? Check out our Create Your Own Fundraiser page for details
25th Anniversary Reading Challenge
After 25 years, we still have something new for you to discover!

Each month we'll release a new list of featured books - read any book on the list and be entered to win!

Prizes will be drawn at the end of every month, with a grand prize drawn at our Anniversary Celebration in September.

A new list comes out every month until our anniversary in September
Fundraising Fridays
Spare your change for change at the Library!
Every Friday, stop by the Main Desk to see the latest "this or that" challenge, and vote for your favourite with your spare change.
Example - Harry Potter books VS Harry Potter Films - which would you choose?
Stop by and vote each Friday - every little bit helps!
Envelope Fundraiser
Supporting your Library couldn't be easier!
1) Grab an envelope labelled with the dollar amount that you would like to donate $1.00 to $20.00
2) Put the money in the envelope
3) Hand the money in the envelope to one of our staff