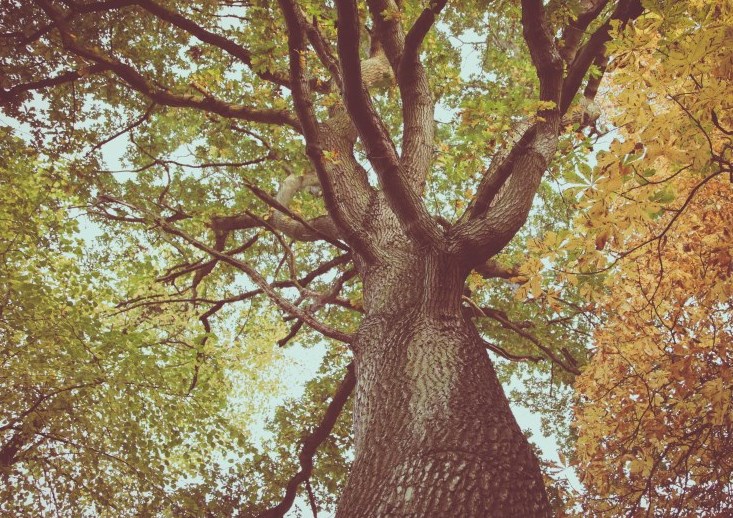 Urban Forestry Management Plan
The Town of Cobourg Recreation and Culture Division is initiating a project to establish an Urban Forest Management Plan to guide proactive care of Town trees over the next 20 years.
The goal of the Urban Forest Management Plan is to ensure a healthy and sustainable urban forest that contributes to the economic, environmental and social vitality of the Town. The Management Plan will establish guidelines and direction for care, planting, replacement and overall management of Town trees.
The Urban Forest Management Plan will include a detailed community engagement process. Cobourg Municipal Council is requesting that members of the public become involved in the project to provide input and information on the current and future desired state of Cobourg's urban forest.
Public Meeting Schedule
Open House/Public Consultation Meeting - April 26th
Review of background information. Initiation of Public Consultation process.
April 26, 2017
Cobourg Community Centre, Cameco Room
Open House: 4:00pm - 5:00 p.m.
Presentation/Workshop: 5:00 - 7:00 p.m.
Resident Survey - April 26th - May 17th
Survey will be available online. Paper copies will be made available at the Town of Cobourg Municipal Clerks Office, 55 King Street W.
Survey will launch on Wednesday April 26th.
Surveys are requested to be completed or returned by May 17th


Social Media
The Town of Cobourg Facebook and Twitter accounts will be used to provide regular updates, address public comments on the project and advertise upcoming public meetings.


Interactive Public Workshop
Round table discussion.
Date and location to be confirmed.


Presentation to Council
Draft presentation to Council.
Date to be confirmed.
Latest News and Information
Open House/Public Consultation Meeting - April 26th
Review of background information. Initiation of Public Consultation process.
April 26, 2017
Cobourg Community Centre, Cameco Room
Drop In: 3:00pm - 4:00 p.m.
Public Meeting/Presentation: 4:00 - 7:00 p.m.
Community Survey
Complete the Town of Cobourg Urban Forestry Management Plan community survey
Media Releases and Public Notices
Contact Us
For additional information regarding the public engagement process please contact the Communications Officer at communications@cobourg.ca or 905-372-4301
For questions regarding the Urban Forestry Management Plan please contact Town Arborist, Rory Quigley at trees@cobourg.ca or
905-372-8641
Tree Donations
The Corporation of the Town of Cobourg Urban Forestry Strategy encourages tree planting whenever possible; as part of that strategy, several programs have been developed to help provide individuals, organizations, institutions or businesses an opportunity to support a stronger community urban canopy and a greener Cobourg.
There are three types of donations:
Single Tree Donation
This donation program involves the planting of one or two trees for the purpose of honouring an individual for their contributions or recognizing a loved one. The program can also be used to celebrate a date or a milestone for an organization, event or individual. These are just a few areas were this type of donating may be considered.
Selection of this style of donation would include the purchase and planting as well as all future maintenance requirements. If planted on Town property a commemorative plaque can be arranged to be installed next to the donated tree (photo of ISAO plaque). Cost of a plaque is a direct cost to the donor, this cost is known before the plaque is commissioned (all plaques on donation trees MUST be a brass, any others will not be permitted).
Project Funded Donation
On occasion specific projects that support and enhance Cobourg's Urban Forest are created. These projects are generally where more than a few trees are planted such as a large park planting, projects to re-plant open space areas or creek/stream bank rehabilitation. These projects generally can also be completed with volunteer help were an organization or business can use the Town as a positive community involvement or team building within the green industry. These types of initiatives also have potential and can be looked to be teamed with grants where possible. Always, as part of any project funded donation, donating partners will be recognized with signs or plaques at the project site. If this is something that interests you or you have a project in mind, please contact the Town of Cobourg (905) 372-8641.
Greening Donation
This type of donation is set up for large scale greening incentives where funds will be directed to an overall greening incentive. The goal of this area of funding is to set up for specific projects were multiple funding providers can be pooled to apply for tiered governmental initiatives for scaled up benefits to Cobourg's Urban Forest.
In the past the Town has teamed with CN Funding, Great Lakes Funding and Ganaraska Conservation Authorities (GRCA & TD Green Fund) along with community volunteers to plant trees over large areas. Funds would be collected to a specific task or to general greening donation account and be used as projects and possible tiered funding can be acquired. Recognition and chances to participate in these projects will always be made available when possible.
Boulevard Trees
If you have questions about your boulevard tree or would like to request that one be planted, please contact the Parks Department Arborist Rory Quigley at (905) 372-8641.